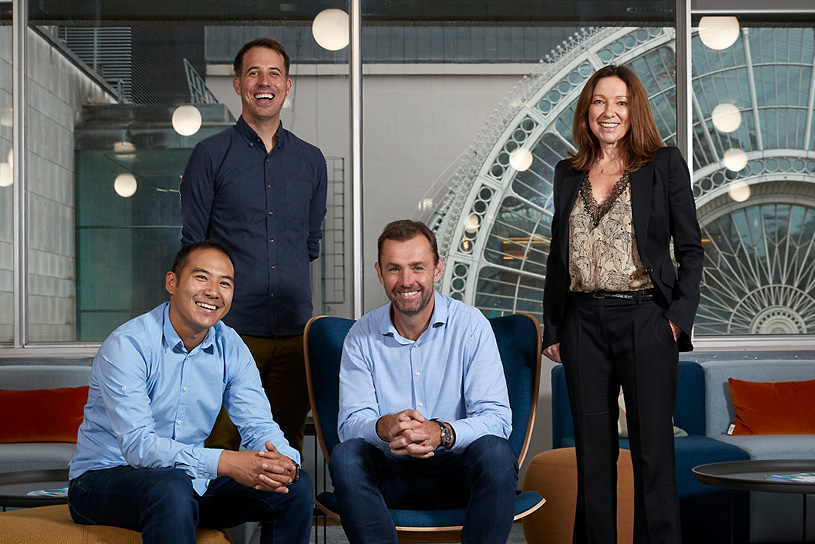 News
LDC-backed MSQ adds to growing group offer with Brave Spark acquisition
5 Oct 2021
MSQ Partners, one of the UK's fastest-growing marketing groups, has acquired the award-winning creative production studio Brave Spark for an undisclosed sum.
The transaction, which was supported by MSQ's private equity backer LDC, sees Brave Spark bring its best-in-class video and digital production, design and creative technology to the group, supporting MSQ's individual agency offers while continuing to offer standalone production capabilities to clients. This latest acquisition will help MSQ's ambitions to continue to build a future-facing company embracing content, technology, data, and creativity – which meets client needs in an always-on environment.
Rob Drake and Robin Shek founded Brave Spark in 2010 with a mission to tell unexpected stories in unexpected ways. The company has 20 full-time employees handling end-to-end production, post-production, animation and creative technology expertise in house, plus a large roster of award-winning directors and a wide network of crew across the world.
Brave Spark, which counts Hiscox, Arlo, Hitachi and Trivento amongst its clients, will be based in MSQ's London office, a new state-of-the-art Covent Garden HQ that the group moved into in June.
MSQ will also look to expand the Brave Spark offer globally. The group officially launched an MSQ multi-disciplinary offer in North America earlier this year, and also has international hubs in Shanghai and Singapore.
As part of the acquisition, MSQ and Brave Spark will combine its expertise to develop a best-in-class dynamic content offer, built around a fusion of data, in-house programmatic media and high-quality, high-volume content.
The newly combined team will also continue to develop the group's suite of innovative proprietary tools, such as ADA, a dynamic creative engine that MSQ launched last year to make insight-driven personalisation of creative content a possibility for clients of all investment levels.
The Brave Spark transaction is the third major acquisition made by MSQ in the past 12 months and follows the investment from the UK's leading mid-market private equity house LDC in 2019. In September 2020 the group completed the purchase of Be Heard Group, bringing research & insights agency Freemavens, web & digital product development agency MMT Digital and media agency agenda21 (now part of Walk-In Media) into the MSQ fold.
Then, in March this year, MSQ acquired the digital agency MBA, merging it with existing customer acquisition and engagement agency Stack to create MBAstack.
Peter Reid, the Chief Executive of MSQ, said: "I've got to know the Brave Spark team over a number of years now – the quality of the work they produce is always second to none and I cannot be more pleased to have them join the MSQ family. The disruption of daily lives across the world has changed audience relationships with media and brands, therefore marketers are increasingly asking for teams that can make the best possible decisions about content production and investments to deliver the most impactful consumer experience. This acquisition will unlock new areas of creativity and efficiency to do just that."
Brave Spark's culture and values align perfectly with ours and they have the ambition and ability to grow quickly too. This is also something we believe we can help them achieve as part of a global, joined-up, agile marketing group."
John Clarke, Investment Director at LDC, added: "This acquisition represents another significant step to further enhance MSQ's position as the market-leader in delivering effective multi-channel marketing campaigns. We are actively supporting the management team to continue to identify new targets."