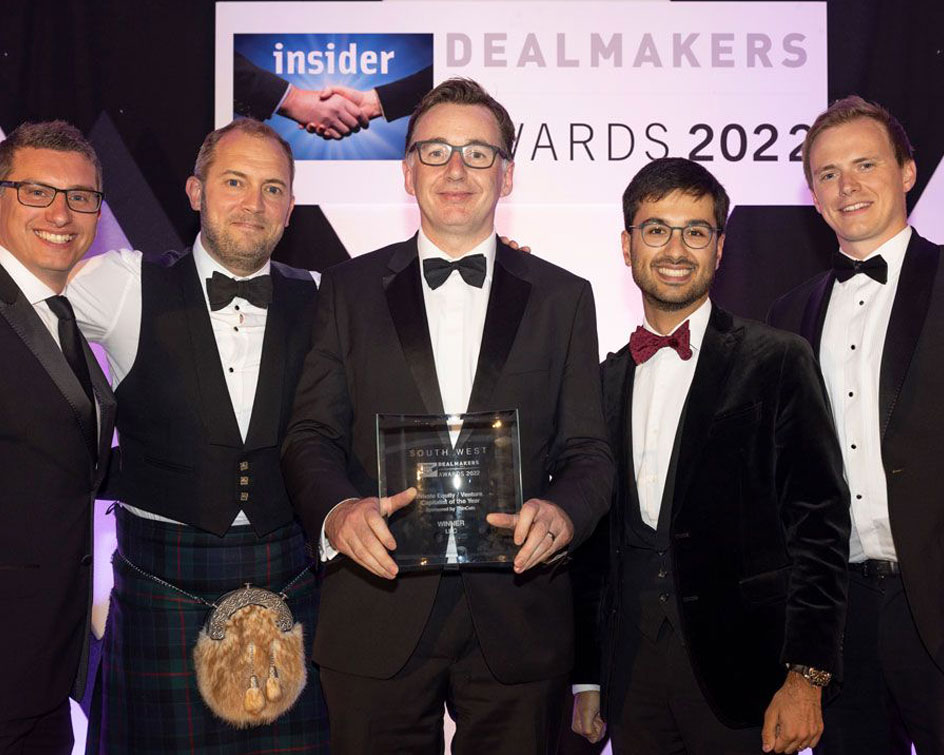 News
LDC wins three awards at Insider's South West Dealmakers 2022
10 Jun 2022

Oliver is committed to helping mid-market businesses across the region to realise their growth ambitions, and his experience, insight and enthusiasm have proved invaluable assets to the business leaders we work with."
Finally, LDC was recognised for its investment in Hybrid, the Bristol-based digital media company, which won Medium-Sized Deal of the Year. The appointment of media industry pioneer Jerry Buhlmann as Non-Executive Chairman proved a stand-out factor in the award win and further demonstrates the strength and depth of LDC's network.
The accolades round off an exciting 12 months for LDC in the South West. The team is now set to increase support for companies across the region, backed by LDC's commitment to invest in at least 100 mid-sized businesses nationally over the next five years.
The team is also committed to investing in the South West through more than just transactions, supporting important local causes, including its ongoing participation in Break the Cycle, helping to improve the lives of local communities through sport.
LDC extends its congratulations to all of the companies and individuals that won awards or were shortlisted at The Insider South West Dealmakers Awards 2022. You can view the full list of winners here.