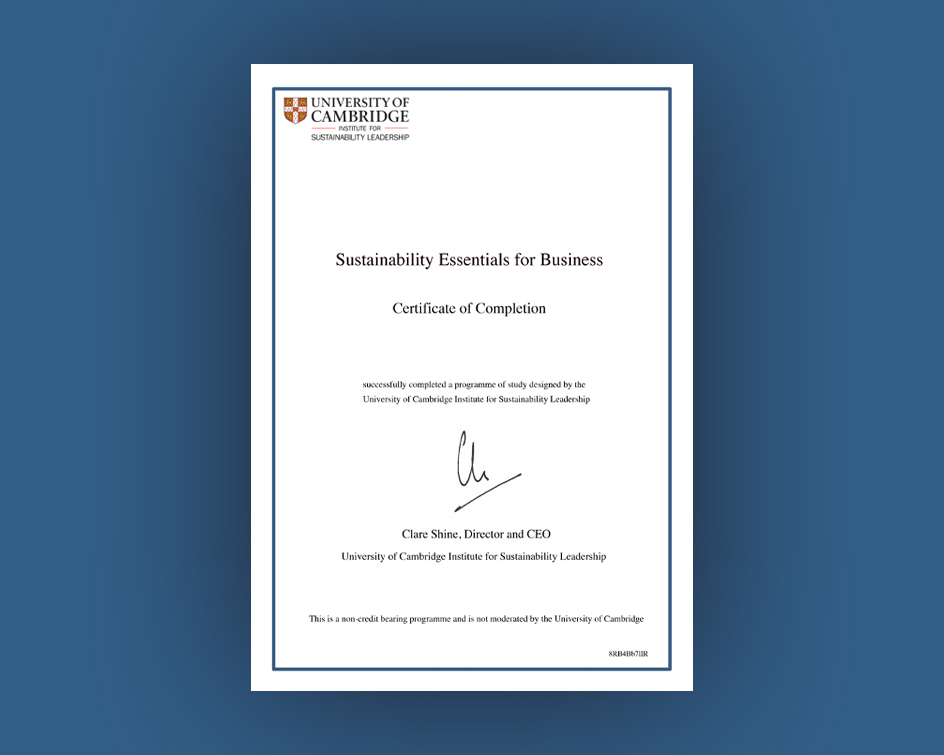 News
LDC employees complete Sustainability Leadership course from Cambridge
18 Nov 2022

I think we all assume we know the obvious considerations around ESG but this course fully explored many different areas that I hadn't considered previously. I now feel more confident to be able to challenge and support businesses on their ESG journey."
Completion of the course has prompted more conversations across our organisation on how we can improve on our ESG journey as an organisation, better understand risks and opportunities in our portfolio, and what employees can do in their personal lives to make a difference.
Commenting on the course, Alex Bexon, ESG Director at LDC said: "While everyone appreciates the importance of ESG, this training helps all of our employees to better understand it, and feel more informed and empowered to drive discussion, change and ultimately help LDC and our portfolio companies to deliver on their ESG commitments."
Following the success of the course, all new employees joining LDC will be automatically enrolled and we are now opening the opportunity up to our portfolio companies to help them further their understanding of sustainability and how it impacts their business.
The Cambridge Sustainability Course has helped me to consider the impact of my actions in my professional and personal life and how I can make changes for the better."
You can find out more about LDC's ESG commitments and the work we are doing with our portfolio companies here.