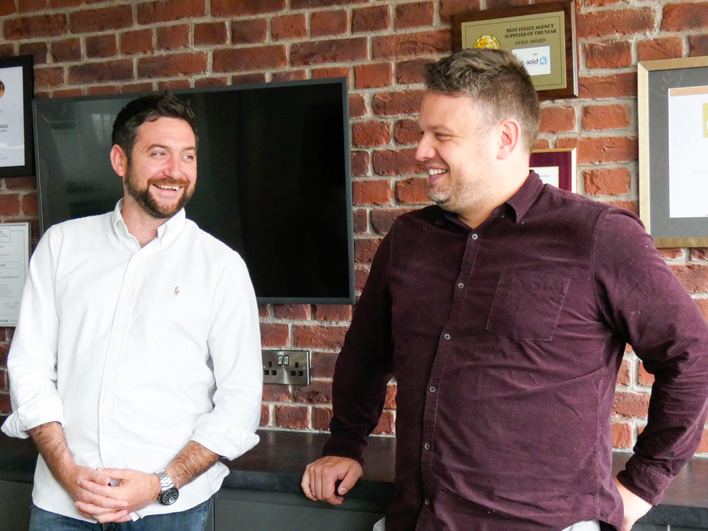 NEWS
LDC-backed iamproperty reports 45% revenue increase following transformational year of acquisitions and growth
3 May 2023
We are built on innovation and the last two years have seen us innovate our products and services, as well as acquire new businesses that enable us to deliver our commitment to Estate Agents and the market – to accelerate agents' success and improve the home buying and selling process for everyone involved."
Ben also continued to say "2022 has set us up for success and continued growth as we prepare to enter a new era of product and service innovation, aligned to our vision for an iamproperty ecosystem. It will be a new solution that we hope will be transformational not just for the business and our Partner Agents, but for the property industry."
Jamie Cooke, Co-Founder of iamproperty, added: "These results belong to our team, who continue to amaze us by pushing the boundaries of product and service excellence. While we're really pleased to report continued growth and create more opportunities for our people, we're also excited by the growth our Partner Agents are seeing, as they embrace our solutions to drive efficiencies, which is enabling them to accelerate their own success."
LDC partnered with iamproperty in 2019 to support the management team's ambitious plans to accelerate growth and expand and diversify the business' offering.
Gareth Marshall, Partner and Head of the North East and Scotland at LDC, added "Ben, Jamie and the rest of the team have had another remarkable year. They've shown, once again, that prioritising innovation helps businesses to grow in complex and fast-moving markets. We're looking forward to seeing what they achieve next."