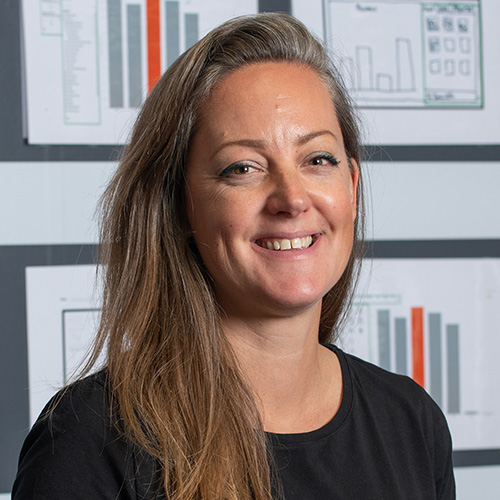 LDC Top 50 2020
Zandra Moore
Co-Founder
Panintelligence
After having her first child, Zandra Moore was told by her boss that she would never make director. "That's when I decided to set up my own business," she says.
Her sales consultancy employed lots of mums like her, and allowed her to work flexibly. When one of her clients was put up for sale, she led a management buyout that saw her start Panintelligence in 2014. The company creates the data analytics technology embedded in larger SaaS systems. "We compete with Google and Microsoft," says Zandra. She is passionate about supporting other women in business, and has created the peer network, Lean In Leeds.
Q&A
Who has inspired you most throughout your career?
My mum was the eldest of seven kids, working class, didn't have a degree. When I was at secondary school, she went back to work at an internet service provider. She built her career from nothing during her forties to become head of international sales. I saw the moment that fire was lit inside her, and was caught up in her passion for technology. She also gave me an important piece of advice. She told me: "I have made a lot of people very rich but I never had a piece of the pie." This is why I have always asked for a stake when building businesses.
How important is your network to your success?
I have set up several different networks over the years. I established up the Young Directors Forum for the Institute of Directors and started Lean In Leeds, a peer network of 800 women in leadership roles. I still run Lean In and that gives me access to an incredible pool of women. If I have a tough day, there is always someone at the end of the phone. The important thing for me is that we tackle the barriers women face and help the next generation to rise up. If we want to see more women and girls in leadership roles, they need role models.
What do you do to relax?
You have to have downtime to be the best person you can be. I coach football in my spare time and love the sport. My wonderful home club, Leeds United, is now back in the Premier League. I have a husband, a dog and two children, who keep me occupied and entertained. We have a caravan with no WiFi, and no TV. We like to get away and unplug from the speed and pace of life.
I'm not interested in a bigger house or a Porsche. It's about showing other women they can do it too."