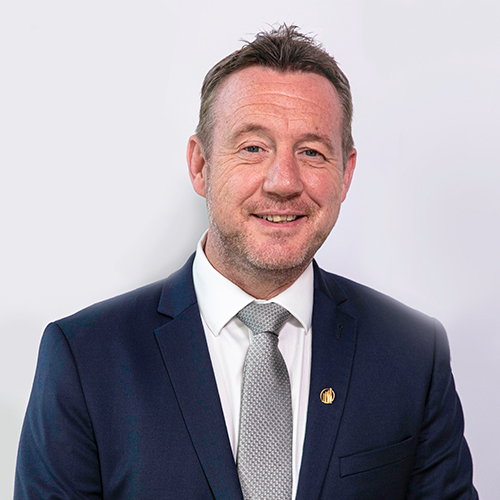 LDC Top 50 2020
Terry Monkton
CEO
Simworx
Motion simulation attractions. Virtual reality experiences. Ghost trains. Terry Monkton's theme park ride designer, Simworx, makes them all.
Terry trained as an accountant but is involved in every part of the business, including coming up with new concepts. "My artistic skills are zero but I know how an attraction should look and feel, and what ticks people's boxes," he says. Simworx's clients are theme parks worldwide and it has produced rides based around well-known brands such as Dreamworks, Marvel and Ferrari. "There's no greater thrill than coming up with an idea for an attraction, seeing it built and installed, and then experiencing people's reaction," says Terry.
Q&A
What is your ambition?
My driver is to build a world-leading company acknowledged as the "Go To" company for world class leading media attractions.
How has COVID-19 affected the business?
Fortunately, we had such a huge order book going into the year that we can ride out the storm. The theme park industry is very resilient: some parks have been around 80 years, so they have been through challenging events in the past and have overcome them. We expect to grow again next year and beyond.
Where will future growth come from?
We have tripled revenues over the last five years. We're seeing a lot of orders from across Asia now, and we've solidified our position in Europe, and the Middle East. There's been a massive explosion in new park developments and that's not going away. We have diversified our attractions so when we sell into a new park, we're not just selling one but maybe two or three. There has been real growth in the family entertainment centre market too, so we're working with museums and the likes of Nickelodeon and National Geographic to create smaller attractions for them.
There's no greater thrill than coming up with an idea for an attraction, seeing it built and installed, and then experiencing people's reaction."