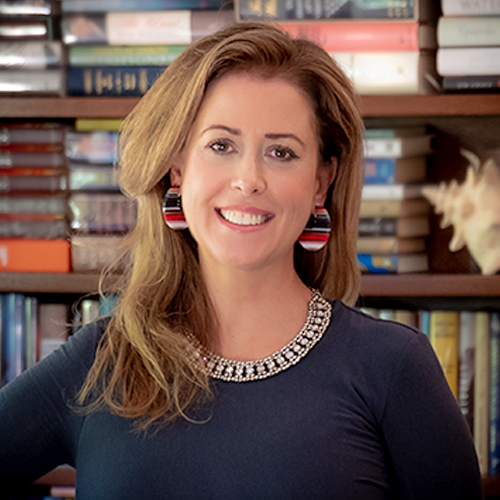 LDC Top 50 2020
Clare McKeeve
CEO
Talenthouse
When Clare McKeeve joined Talenthouse as CEO nearly two years ago, she saw the opportunity to turn the creative community into a global disruptor and fundamentally change the way brands source content.
Talenthouse is home to 4m members who are professional creatives and talented amateurs from all over the world. These individuals have designed thousands of digital assets for the UN Covid-19 endeavour, designed posters for the latest James Bond film, and created campaigns for Porsche and Coca-Cola. Clare is fiercely acquisitive, finding businesses to move Talenthouse into sectors such as augmented reality and gaming. She says: "We turned over £2.3m when I took over and we'll be at £15m by the end of next year."
Q&A
What drives you?
I got involved with Talenthouse when the primary shareholder brought me on board to reorganise the business. I fell in love with the model and Talenthouse's potential to effect real social change. One of our creatives, who is based in Vietnam, has been able to buy a house for herself and her mother because of the platform. We are making lives better and that's incredibly motivating.
How will you generate growth?
I'm always on the lookout for acquisitions. We did two last year and we are really building up our capabilities across video, collaboration, and kids content. We have also developed our platform so that we can have lots of creative briefs running simultaneously. Our subscription-style business, which gives brands access to our community in their own branded zone, is a real growth driver. But not all our goals are about profit. We have 10m pieces of creative content on our site and we are going to help our community sell that work and create wealth for themselves.
What is your greatest strength as a leader?
I'm a great multitasker. I'm married with three kids and three stepchildren, so I know how to juggle many things at once. My mum was a head teacher and my dad was an entrepreneur and they brought me up on the merits of working really hard. When you combine that hard work and resilience with the fact I'm very process-driven, you can always figure out a way to move forward.
My advice to other leaders: don't compare yourself to anyone else. Everyone is on a unique journey."