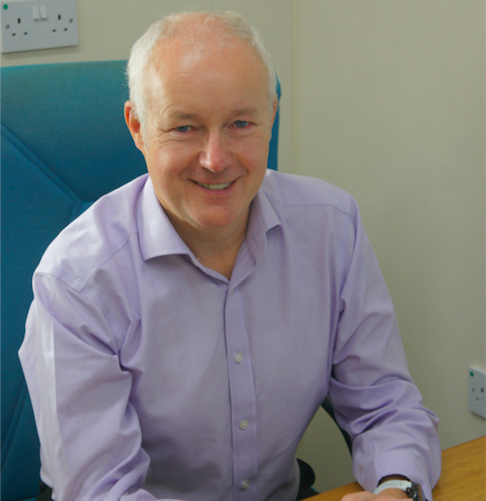 LDC Top 50 2020
Kevin Martin
Managing Director
Exwold
Kevin Martin joined Exwold as Engineering Director before being asked to "take on the Operations Director role for a few months when the previous OD resigned," he says.
"I ended up doing it for the next 14 years!" before taking on the role of Managing Director in 2011. Exwold is a speciality manufacturer, primarily making crop protection products. The business exports 85pc of its products – mostly to Europe and US – and is growing at a rate of 10pc a year. Kevin says: "We have ambitious plans to move into more markets, such as speciality chemicals. I am determined to make this business as successful as it can be."
Q&A
How did you get to where you are today?
I joined the business over 20 years ago when it was a very small company. I've done an MBA at Teesside University and applied so much of that to this business. I identified the areas where we were profitable and the areas where we were busy fools. I restructured the board and refocused the business, relinquishing everything that was low value or a distraction, passing it to other companies so I didn't let any customers down. The business is now highly efficient and profitable. 
What does ambition mean to you?
I was born and bred in this area so having a business here that employs 125 people, helping them support their families, is something I cherish. I just want to achieve great things and keep striving to reach the next level up. In our reception, we have some words up that define what we do here: 'Improving peoples lives'. What we do has a real impact on society. It's easy to forget when you're sitting in a little office in Hartlepool that what me make is truly important to a lot of people.
What's been your greatest mistake in business?
We've nearly gone under two or three times. In 2008, we had to rationalise the business but we recovered handsomely. One of the big challenges we have had as a business is that we have tended to take on large contracts without the experience we would like. That meant we have had to learn very quickly, work really hard, and push ourselves to deliver on expectations. But that has actually helped us because we have become flexible: we have customers with very different needs but we know we can deliver all things to all people.
What we do has a real impact on society. It's easy to forget when you're sitting in a little office in Hartlepool."