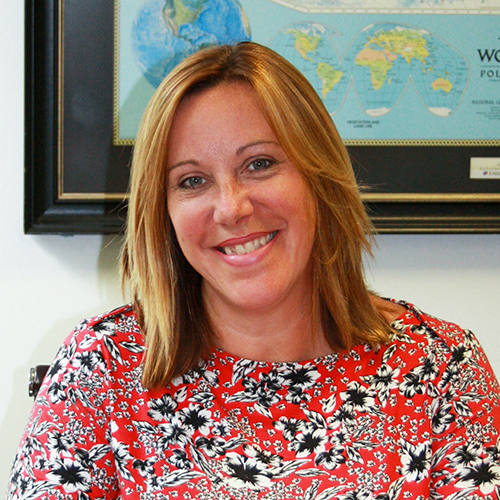 LDC Top 50 2020
Suzanne Horner
CEO
Gray Dawes Travel
"I'll get you to a £100m turnover in five years." This was the promise Suzanne Horner made when she joined Gray Dawes Travel in 2011.
She took a tight control of costs, focusing the corporate travel business on upselling to existing customers, and went from £28m to £100m in just four years, reaching £200m in revenue in 2019. She says: "The platform is ready for phenomenal growth." Born in Scotland, Horner says her work ethic comes from her parents. "My mother worked nights as a nurse and my father was a mechanic. They showed me that if you want anything in life, you have to work for it."
Q&A
What was your aim when you joined the business?
Gray Dawes has been around for almost 100 years. It was a £200m-turnover business before the 2008 crash, when it was forced to shrink down to a tiny size. I joined nine years ago when the business was at £28m in top-line sales and my aim was to bring the business back to its former glory. I delivered a presentation where I promised to grow the business to £100m in five years and make it more profitable through acquisitions. I got to £100m in four years with £1m profit.
How has COVID-19 impacted the business?
I'm a glass half full person. We've lost 60pc off the top-line but it's recoverable. We have protected 85pc of staff but had to make some redundancies. I was devastated to let people go but we still have an amazing opportunity ahead of us. We have gone from seven offices down to four and we've launched an internal strategy called 'selling our way out of this'. We set a £50m target for new business and my team has hit 80pc of that since April. We have no control over COVID-19, we can only control how we come out of this. By 2022, we will be back on track and heading for £250m in revenue.
What has been the toughest moment in your professional career?
Before I joined Gray Dawes, I was the number two at Egencia, part of the Expedia Group. My managing director was going back to Paris and I applied for the job. I knew I deserved it but I didn't even get an interview. That was a big turning point in my life. I was talking to recruiters within days. I knew I had what it takes to build a successful company and that experience lit a fire in my belly. If someone says 'You can't do it' I will do everything in my power to prove them wrong.
If someone says, 'you can't do it,' I will do everything in my power to prove them wrong."