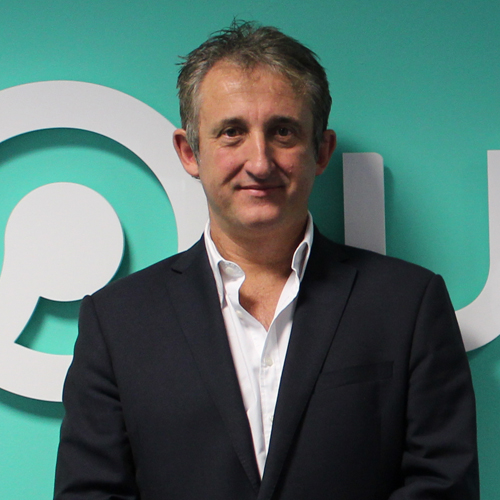 LDC Top 50 2018
Simon Hansford
Co-Founder and CEO
UKCloud
Simon Hansford launched UKCloud with his co-founders after spotting an opportunity to disrupt the way public services were delivered using the cloud. In just five years, the government's IT spend had dropped by £5bn and now, most government departments use UKCloud.
Simon's passionate belief that the UK needs a vibrant IT industry developing intellectual property and supporting jobs has been key to UKCloud becoming one of the fastest-growing tech companies in the UK.
Q&A
What's behind UKCloud's accelerated growth rate?
When we set up the business in 2012, it was the perfect storm. We had exited our previous businesses. The taxpayer was paying for huge, failed IT projects. We saw an opportunity to disrupt the way public services were delivered using the cloud. Now, most government departments use us, and we're expecting Brexit to bring even more opportunities as IT systems that were formerly run in Europe are brought back to the UK.
What drives you?
Right now, my priority is the sovereignty of data. British citizens' tax information, health records and police files must be stored here if we're to avoid foreign powers having potential access. So we've built UKCloud Health and UKCloud X to ensure that the healthcare and defence industries, respectively, holds all our data here.
What worries you?
I'm worried about the super scalers like Amazon. The UK needs a vibrant IT industry and while some US companies are creating sales and marketing jobs in the UK, they are developing no intellectual property here. We need to make sure that we invest in our own technology industry, supporting proper engineering jobs and paying taxes.
What is your ultimate ambition for UKCloud?
We're the third fastest growing technology firm in Europe and we see so many opportunities to continue to disrupt and bring positive change. But doing good is essential: we won't just chase empty growth. We've dropped our prices 18 times since starting this company, passing savings back to our customers, yet turnover will rise from £40m to £60m next year.
Fast facts:
Simon is 53
Simon Hansford was one of four co-founders who set up UKCloud in 2012
UKCloud has helped to reduce the £5bn of IT spend for the UK government
Employs 250 people
The business will turn over £40m this year and forecasts £60m in 2019
UKCloud has already had an incredible impact on this country, potentially saving the government billions of pounds and helping to revolutionise the way taxpayers access public services. Simon is far from finished: two more verticals are now in his sights."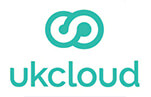 Sector
Technology, Media, Telecoms