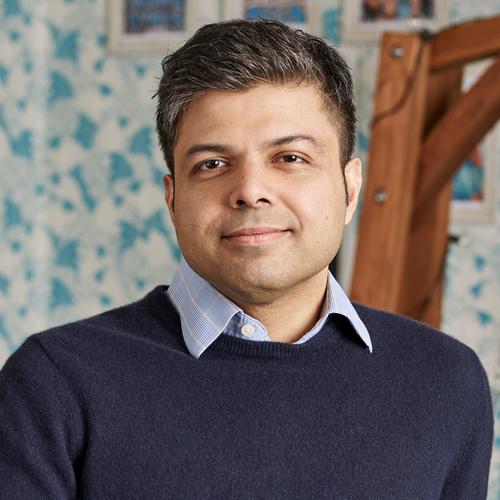 LDC Top 50 2018
Saurav Chopra
Co-Founder and CEO
Perkbox
Saurav Chopra launched his own venture in 2011 following a career helping Silicon Valley start-ups. Disaster struck after just seven months: he and co-founder Chieu Cao realised their business model was flawed. Rather than give up, Saurav had the vision and grit to pivot the start-up – not just once, but three times. It was reborn as employee benefits firm Perkbox in 2015 and it is now on course for a £100m turnover by 2020.
Q&A
Why keep pivoting the business?
With our first business, Huddlebuy, we ended up competing with Amazon, which we knew could never work. At one point we were just months from running out of cash, so we pivoted the business to save it. We ended up building a lead generation company that made decent revenue, but our hearts weren't in it: it wasn't the global technology business we'd set out to build. It took us a few years, a lot of pain, and some wrong turns, but we got it right with Perkbox.
What's the secret to Perkbox's success?
We focus on helping small-to-medium-sized businesses retain and engage their talent. These companies had been ignored by traditional employee benefits companies. We completely reinvented the model, building a self-serve platform, and using social media to reach businesses with fewer than 1,000 employees. We've brought something brand new to the market.
What are your ambitions for Perkbox?
We want to be in five international markets by 2020, reaching 10m users around the world. We should reach a turnover of £100m by then, and that's just the beginning; we want 100m users by 2025. We want to be the Google or Facebook of the employee engagement world.
What's the secret to your resilience?
My father had his own insulation business and I saw him struggle to succeed when I was young. He taught me to persevere, stay curious and be resilient. I also spent years helping Silicon Valley start-ups to scale so I knew that it took patience and ambition to build a global business. I never once thought of throwing in the towel.
Fast facts:
Saurav is 40
Saurav Chopra and Chieu Cao launched Huddlebuy in 2011
They pivoted the business several times and Perkbox was launched in 2015
The business has 8,000 customers in the UK
Perkbox employs 240 people
Saurav is a truly ambitious entrepreneur. His first business idea didn't fly, so he learned from his mistakes and relaunched the venture to maximise on its strengths."