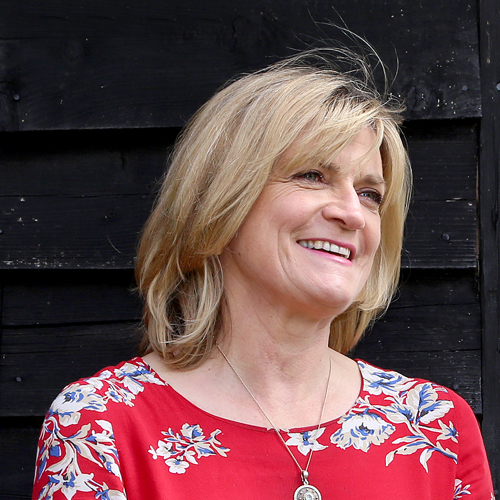 LDC Top 50 2018
Sarah Wood
Founder and Director
Mulberry Cottages
Sarah Wood stumbled into her business by pure chance. Whilst running an estate agency, a client was refused planning permission for an office development. Sarah had the idea to convert the building to holiday lets and from there Mulberry Cottages, the luxury holiday lettings company, was born.
Despite knowing nothing about the holiday lettings business before she launched, Mulberry Cottages is now bigger than the estate agency she was running and has grown to 650 properties.
Q&A
How did you get into this business?
I was running an estate agency and one of my clients didn't get the planning they'd hoped for on some barns on their farm. He could only get permission for commercial use. Because of the location, the barns would never have worked as office space so I told him to instead convert the plan to holiday lets. He said, "Great! Off you go then." It was a steep learning curve and that was how Mulberry Cottages began. Now, this business is bigger than the agency I was running, with 650 properties on our books ranging from shepherd's huts to castles.
How have you made Mulberry stand out from the crowd?
I'm obsessed with quality. I turn down 40pc of the stock we're offered. We specialise in stylish properties in southern England, which are within reach of our three offices in Canterbury, Winchester and Cheltenham. In some ways, this narrow focus has limited our growth but we're also only operating at the top of the market, so income per booking is very high. We also offer exceptional customer service, to both owners and guests. We will do anything and everything, from buying milk to greeting guests.
Why do owners come to you?
We help them build their businesses and reach their own ambitions by going through their financials with them each year to work out how to maximise profit. We help the property owners with everything from colour schemes to planning. I'm very proud that our first ever owner is still with us. That's a real achievement when you think we pretty much started with nothing. That gives me great satisfaction.
What's the secret to your success?
I have boundless energy. I started this agency when I had a small baby and I've had three sons while building this business to what it is now. The energy I have, coupled with my love for doing it, is my secret – and being good at it helps!
Fast facts:
Sarah is 58
Mulberry Cottages employs 33 people
Turnover of £8m
Sarah is a serial entrepreneur and still owns estate agency Foxwood Maclean
Ambition to double in size to 1200 properties within three years
Sarah may not call herself an entrepreneur but her knack for spotting an opportunity and executing a strategy has resulted in impressive growth at Mulberry Cottages."