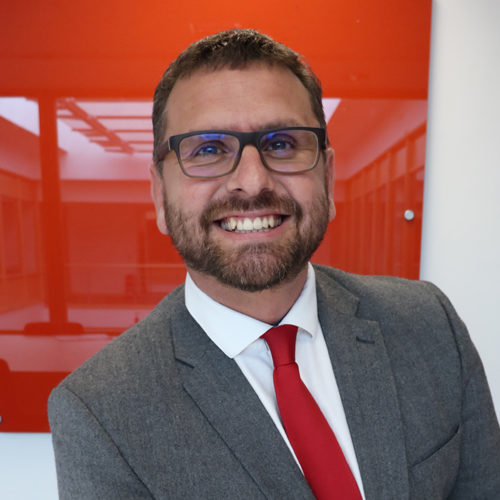 LDC Top 50 2018
Richard Smith
Managing Director
TIF Group
When Richard Smith became managing director of tifgroup, he reinvented the Kent-based travel insurance firm as a people's champion. His staff benefit from initiatives like the "rising star" programme, which helps employees access mentoring from the company's directors.
And, innovations like its "Random Acts of Kindness department" surprise both customers and employees. The business is now the largest player in UK travel insurance and Richard has his sights set on other niches.
Q&A
What's so different about tifgroup?
I spent my whole life in travel insurance. The industry is often archaic in its approach to customers. I want to make it better, so tifgroup has approached everything differently. We have our own medical screening and our products focus on what the customer wants. That's how we've grown from a turnover of £900,000 in 2006 to £20.5m today.
What are you most proud of?
We have a reputation for helping customers who struggle to get travel insurance from other companies. For example, we help a lot of cancer sufferers. When you get sick, one of the few things you can look forward to is a holiday, so we don't want to take that dream away. We built a special product for cancer sufferers, which makes it affordable for them to have a holiday and its changed the way the whole industry approaches the issue.
How do you get the best out of your staff?
We have a Random Acts of Kindness department, which does nice things for both our staff and customers. We actively look for opportunities to surprise people with an act of kindness, from paying the insurance excess when someone in HR had a house fire, to sending travel guides through to a recent widower who was nervous about flying alone for the first time. We're very different from other travel companies in this respect.
What are your ambitions for tifgroup?
We want to reach a turnover of £100m. We'll hit this target through acquisitions but also by growing into other insurance channels, like gadgets, pets and weddings. Anything niche. We want to disrupt those markets, just as we have with travel.
Fast facts:
Richard is 41
tifgroup was founded in 1996 by Darryl Helliwell and Peter Hayman
Richard Smith joined the business in 2004 and in 2006 he re-engineered the business for growth
Since 2006, the company has grown from revenues of £900,000 to £20.5m
tifgroup employs 285 people
Richard took on the role of managing director in 2006, when the business was barely breaking even. Under his leadership, the company has thrived, with turnover rising to more than £20m, and profits reaching £7m."