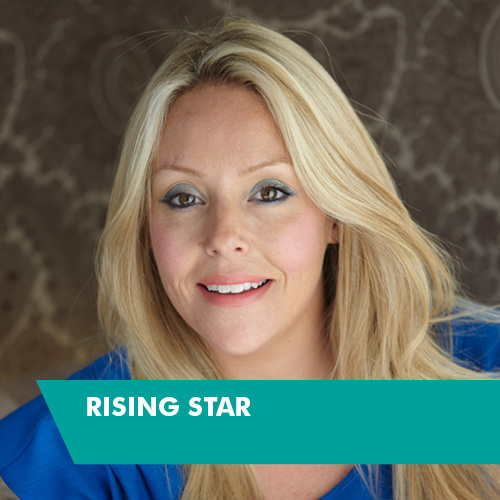 LDC Top 50 2020
Rachel Pendered
Co-Founder and Managing Director
Media Zoo
Former TV producer Rachel Pendered co-founded a unique and diversified creative communications powerhouse that is now ranked as one of the fastest-growing agencies in the country.
Media Zoo's business model has continually evolved: it started as a producer network, before morphing into a TV production company. Now, Media Zoo offers everything from PR to corporate training and is the proud holder of both the Cannes Corporate Film Grand Prix and the New York Film Festival Grand Prize. The firm now has offices in London, Glasgow, Zurich and the US and is poised for further international expansion: "I have my eye on Asia and beyond," says Rachel.
Rising stars
Watch our Top 50 editor Rebecca Burn-Callander identify the 'Rising Stars' from The LDC Top 50 Most Ambitious Business Leaders 2020. These leaders are talented entrepreneurs carving out niches, achieving extraordinary growth or leading a brand of tomorrow.
Watch the video
Q&A
Why is Media Zoo beating the competition?
I was a TV producer before I became an entrepreneur, working on programmes like Watchdog with Anne Robinson. When we started to grow Media Zoo, I made sure we excelled at scriptwriting, editing and storytelling, and we began winning huge clients like INEOS, Tesco and HSBC. Rivals just couldn't compete with us on quality. We think about learners as an audience to entertain.
Where does your ambition come from?
When I became a mum, I needed to support my daughter and myself financially. That turbo-charged my ambition. I went to a mums' club called Cupcake, which was run by Karen Pepper, who is now chief of staff at Amazon. You could go along with your baby and exercise or learn new skills. Karen was doing an MBA at London Business School and she shared her notes with me. That's how I learned about scaling a business, marketing, and how to become a more ambitious person. That was a turning point, and I'll never forget how much she helped me.
What is driving future growth?
There are three parts of the business now: communications and PR, film, and digital learning, which is our fastest-growing division. If a bank wants to train a new mortgage adviser, for example, we create the induction assets, and provide all the training materials. This part of the business is set to explode over the next few years. We have moved from selling a piece of digital learning to a client, to embedding a whole team into their business to create all their digital learning assets.
What is your passion outside of business?
There still aren't enough female entrepreneurs so I feel duty-bound to shout about my achievements from the rooftops. This is uncomfortable for me sometimes. I'm a producer at heart; I prefer to be behind the camera not in the spotlight. But, I hope the women coming up behind me can hear my story and know they can break down barriers. I want my success to give them the permission to dream big too.
Having my daughter was a turning point. That's when I became a lot more ambitious and started thinking about more than just organic growth."