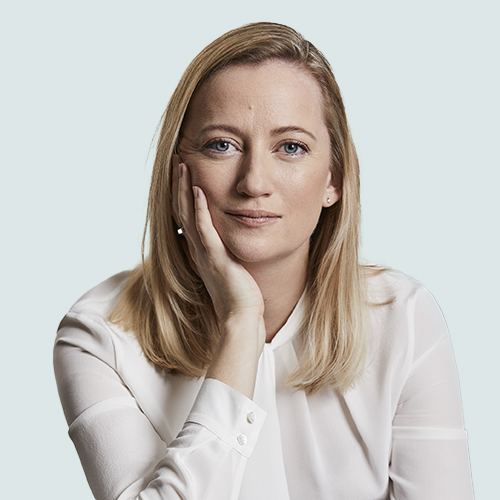 LDC Top 50 2022
Polly McMaster
Founder
The Fold
Starting her career in the corporate world, Polly McMaster struggled to find beautiful, modern outfits to wear for work. "I wanted to feel confident and polished but the sartorial options for women were lacklustre, frumpy and masculine," she says.
So, in 2012, Polly launched a fashion label of her own. The Fold is headquartered in London, with a flagship store in Chelsea. Over the next year, Polly has ambitions to open new stores in the UK and US – The Fold's biggest market – and launch a clothing rental service. "We want to be the global go-to luxury workwear brand for ambitious women," she says.
We want to be the global go-to luxury workwear brand for ambitious women."
Q&A
What was the lightbulb moment for The Fold?
I just couldn't believe the lack of variety or imagination in workwear. As a young professional woman, there were no brands connecting with me. The seed for The Fold was sowed early on but, when you're working long hours in the City, there are no opportunities to start a side hustle! I did an MBA at London Business School and, finding myself surrounded by like-minded women, I started to seriously explore the idea of launching my own fashion brand.
How did you get The Fold off the ground?
This was a completely new sector for me. I had to pick up everything from scratch, from designing a range and building a supply chain to reaching customers at scale. The learning curve was steep. Looking back, I should have brought in people from the retail industry earlier on. But there's a certain naivety and energy that comes with being an outsider.
How will you grow the brand?
Our flagship store in Chelsea is trading well above pre-pandemic levels. We host events there and have built a real community. Physical stores still have a powerful role to play so we're looking at other locations in the UK and we want to open in the US, which is our biggest market.