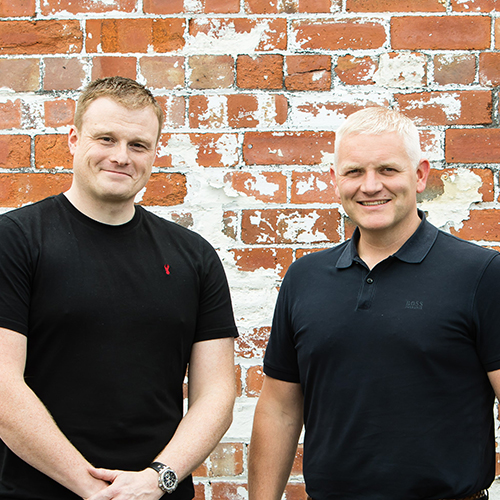 LDC Top 50 2023
Phil Brooke and Phil Lawson
Founders
InVentry
Phil Brooke's lightbulb moment struck while he was working as a network manager at a school in Yorkshire. "There was a pile of books on the reception desk for staff, contractors, pupils and visitors to sign in and out. It was inefficient." He started designing a slicker sign-in system in 2010, then joined forces with Phil Lawson to launch InVentry.
Fuelled by regulatory changes in safeguarding, the Leeds-based company now provides visitor management solutions to 10,000 schools UK-wide and is expanding globally. "We're identifying solutions to real-world problems. We're making lives easier and safer. That's what gets me out of bed every morning," says Brooke.
We're not happy with the status quo. We always want to be at least one step out of our comfort zone."
Q&A
What was your personal aim when you started the business?
Phil Brooke: When I first designed InVentry, I was simply trying to solve a problem at the school I worked at. Then I started getting approached by other headteachers and it quickly became apparent that there was a much wider need for the software. The product had huge growth potential, we just needed to commercialise it.
What is your international ambition?
Phil Lawson: Around 10 per cent of our revenues come from outside the UK, predominantly from across the Middle East, Asia and Europe. We're expanding into new sectors such as manufacturing and care homes, and our acquisition of Hipla gives us a base in Singapore and India. In the next three years we expect sales to double to £25 million, and we want to become the global leader in visitor management systems. We're not happy with the status quo. We always want to be at least one step out of our comfort zone.
How do you recruit the best people for your business?
Phil Brooke: We try to proactively find people through our networks and events, and then we hire based on values rather than skills. We have a People team focussed on staff wellbeing. We've got great products and great customers but we can't deliver any of that without great people, who are happy.