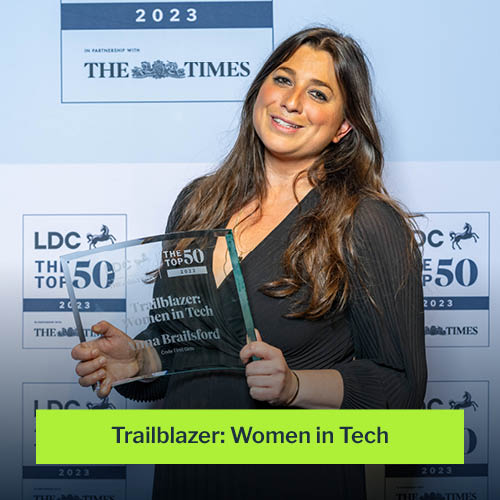 LDC Top 50 2023
Anna Brailsford
CEO
Code First Girls
"I joined Code First Girls in 2019 and rebuilt the business from the ground up," says Anna Brailsford, former commercial director of LinkedIn. "When we relaunched, we grew 10x in terms of both revenue and userbase in the first year." Code First Girls, which started life as an educational campaign, is now a major force for talent creation, offering free training to women and funnelling them into roles at 130 employers worldwide.
"96 per cent of our learners from the CFGDegree go straight into employment," she says.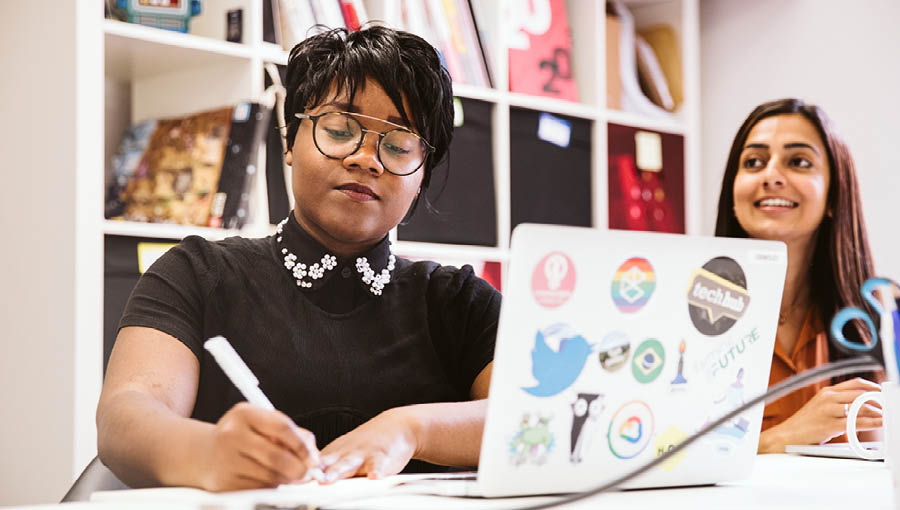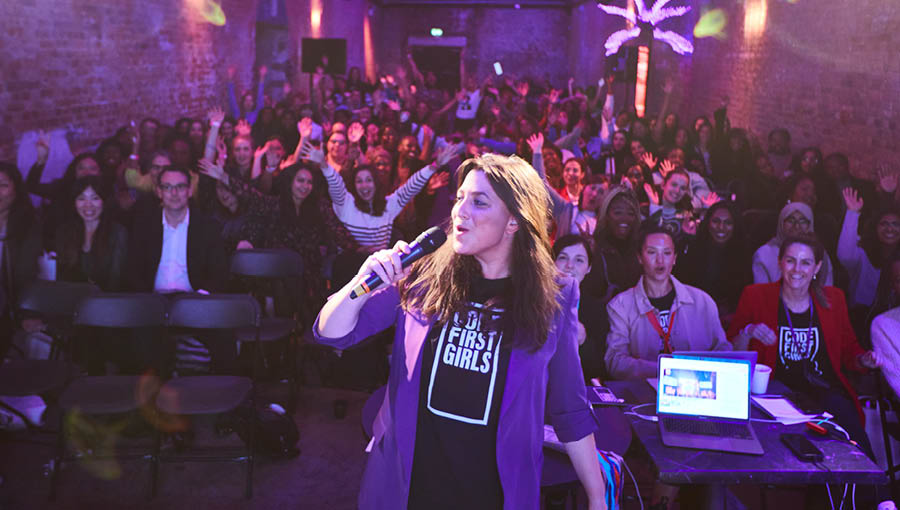 Our ambition is to help one million women enter the global technology industry over the next five years, adding £1 billion to the UK economy."
Q&A
What is the social impact of Code First Girls?
We have trained 150,000 women so far, and these women are a diverse mix, with 57 per cent coming from underrepresented groups. Some are career switchers, some are mums returning to work, and some are recent graduates. We allow our corporate subscribers to choose which locations we recruit from, creating a real boost in the local community.
Where does your ambition come from?
My mother was an entrepreneur and I used to spend my summers working for the family business. We would talk about product creation and profit and loss around the dinner table. It's in my blood. My siblings also taught me to really push myself and  always encouraged me to up my game.
What does the future hold for Code First Girls?
We are already in the US and several European countries, but we want to be a truly global company, creating a significant change in the representation of women in technology. We have 130 corporate subscribers today, but we would like to increase this to 1,000. The ambition is to get one million women learning to code for free.