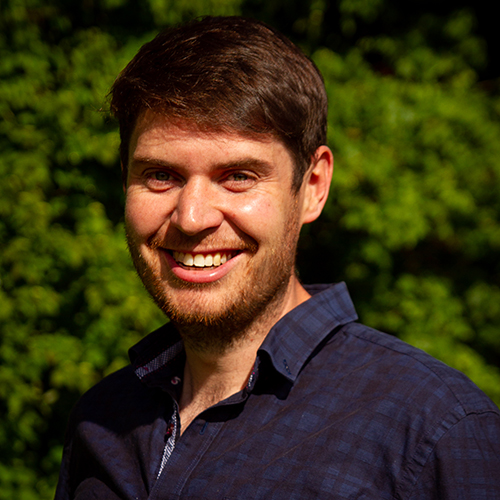 LDC Top 50 2023
Tom Baldock
Managing Director
Synertec
When Tom Baldock became managing director of document management consultancy Synertec in 2020, it employed 180 people. In three years, headcount has grown to 300. "We now work with 75 per cent of the NHS trusts in the UK," he says. Synertec was the company chosen to manage the NHS Covid-19 vaccination communications.
"If you got a text or a blue letter, that was from us," he explains. His ambition is to expand geographically, build Synertec's client base and teams and target new markets. "I'm confident we can triple the size of this business," he says. "We'd like to be a £100 million business within two years."
When I took over, I said I wanted to double the size of the business. We have done that and now we want to reach £100 million in turnover."
Q&A
What attracted you to this business?
During the financial crisis, I was studying geography at university and realised my chances of getting a job in flood management were slim, so when a director at Synertec offered me a job I took it. I worked across every department in the business. When the vendor initiated an MBO in 2019, the management elected me as the managing director.
How have you supercharged growth?
I put in a lot of structure and reporting processes, which were vital. You can't scale without these things. When I took over, I said I wanted to double the size of the business. We have already done that. With these foundations in place, we are now onto the next target of reaching £100 million in turnover by 2025.
How are you working to be a sustainable business?
As a business, we help organisations with digital transformation, which reduces the amount of paper used. Any paper we do use is sourced responsibly, and we print and post as close to the delivery point as possible. We use solar panels on all our buildings to cut our carbon emissions as we do use a lot of electricity. My background is geography, so this is a cause that is close to my heart.