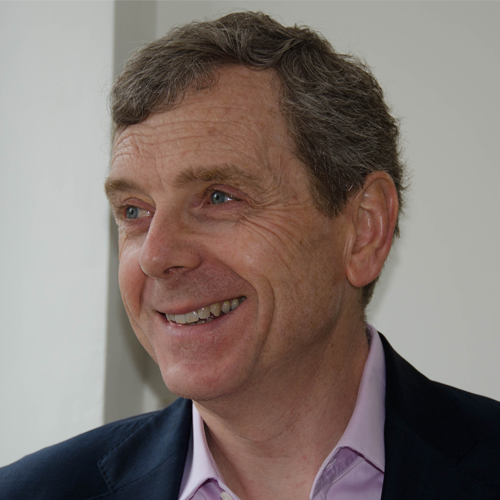 LDC Top 50 2018
Paul Hutton
CEO
Cranfield Aerospace
Britain once dominated the global aerospace industry but over the years, much of the knowledge and expertise has been lost. Former lieutenant colonel Paul Hutton is determined to change that.
He is now reengineering Cranfield Aerospace Solutions – one of the last UK companies capable of designing and building a new aircraft – by partnering with the likes of Rolls-Royce and Aston Martin on bold projects to help restore Britain to its place at the forefront of aerospace.
Q&A
What's the history of Cranfield Aerospace?
The business was set up in 1946, after the war, to be the focus for aerospace research in the UK. We're owned by Cranfield University, and do everything from designing, to building and certifying aircraft and parts for companies all over the world.
What are your ambitions for the business?
When I arrived in 2015, commercially, the business was in the last chance saloon. That year it made £5.8m revenue and a loss of £980,000. We're one of the only firms left in the UK that can still design whole aircraft – not just parts of them. I moved the business from focusing on single projects to having multiple clients at any one time, helping both disruptors and incumbents. The following year we made £9.2m revenue and a profit of £907,000. Now we're looking at developing our own aircraft.
What impact could your strategy have on the UK?
I want to regenerate the UK aerospace industry and help other companies to innovate and create new technologies. We are building a new hanger, which we hope will become a home for these innovators. This is a defining moment for this country.
How has your Army background helped you in business?
In the military, you learn to expect chaos. Although to outsiders, it seems a highly regimented organisation, every commander knows the plan won't be followed because the enemy never plays ball. You constantly re-evaluate the situation and work out how to use your strengths and weaknesses to outmanoeuvre the opposition, which is the same skill you need in business.
Fast facts:
Paul is 56
Cranfield Aerospace Solutions was set up in 1946
Paul left the Army in 2000
He joined the business in 2015
Cranfield Aerospace employs 52 people
Paul's ambition extends beyond Cranfield; he wants to support a new generation of aerospace pioneers by giving them a base in the UK. He has turned the business around in a very short time, and we have no doubt that we'll be hearing even more great things from this exciting company."