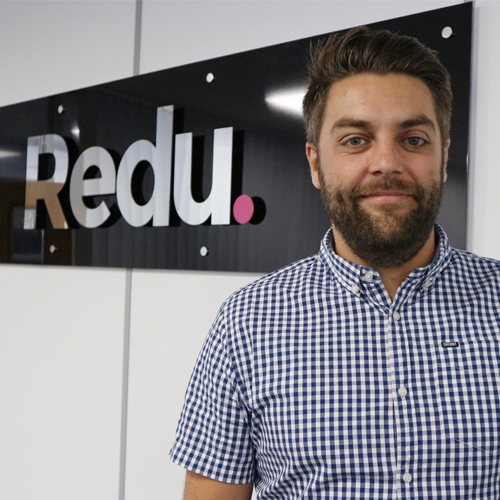 LDC Top 50 2018
Gary Hunter
Founder and CEO
Redu Group
Gary Hunter has built a following of 1.7m people for his shopping influencer business Redu, which recommends offers from the likes of M&S and John Lewis. He plans to triple the turnover of the business by 2019 through his "fail fast" philosophy that drives innovation and helps keep Redu ahead of the competition.
Not content with his own success, Gary is a mentor to other business leaders across his native North East of England.
Q&A
What's the secret to your success?
We have about five ideas every day and believe in the "fail fast" philosophy. We're always trying something new; if it doesn't work, we're on to the next thing. If you don't innovate in the retail industry, you end up going backwards, because it changes so rapidly.
How did you build up such an incredible following?
We avoid the hard sell with our customers and use data to make sure our offers are in the right place at the right time. We know what will sell at 4pm on a Friday, which makes us really efficient. Now, we have 1.7m followers across social media and our app, making more than 145m impressions a month on Facebook alone. Despite working directly with some of the nation's biggest retailers, we've also maintained our independence: we pick the offers we show, not the brands. That means we've built up a lot of trust with our audience.
How do you inspire your team?
I always surround myself with people who are smarter than me and give them the opportunity to run with their ideas. I'm no dictator. We've also built a very non-corporate culture here. We're based by the beach in Seaham and many of my 23 staff have young families so we work around the school run and let people work from home in the afternoons. People enjoy working here so they do an amazing job.
What do you find most rewarding?
I want to keep building this business for the foreseeable future. I love what I do. But I also love being a mentor to other entrepreneurs in the North East and sharing what I've learned over the last 16 years. We've always been very advanced in our use of social media and technology and I that's been vitally useful to some of the people I mentor. It's been amazing to see them put my advice into practice and go from loss-making to profitable in 24 months.
Fast facts:
Gary is 40
A mentor to several business leaders in the North East
A serial entrepreneur including Compare Click Call
Redu was founded in 2013
Employs 23 people
Having built successful businesses in the past, we are excited to see what comes next for this driven and seasoned entrepreneur."
Zara Lane, LDC