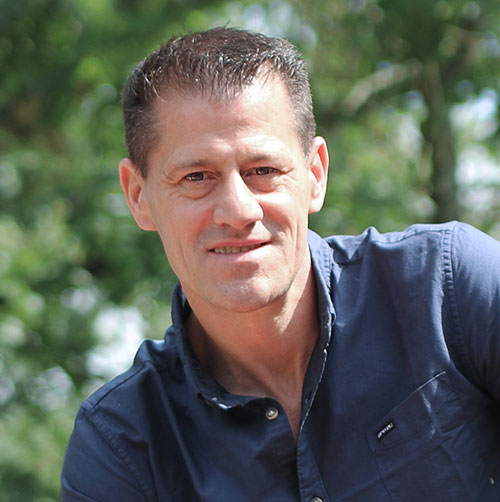 LDC Top 50 2020
Neil Foster
CEO
4th Dimension Innovation
Neil Foster had a successful career racing off-road motorcycles before becoming an entrepreneur. But he saw a gap in the market to help insurers better value and monetize motorcycles: "I put my money where my mouth is," he explains. "I said, 'Let's do a three-month trial. If I haven't done what I said I'll do, I won't charge you."
Today, his business, 4th Dimension, works with some of the world's biggest insurers, and will hit £39m in turnover next year. "Now instead of riding faster, taking that corner quicker, or improving my suspension, I improve processes, come up with new ideas and look at training my people."
Q&A
For you, what is ambition?
I started racing motorcycles when I was just eight years old. Two wheels have been a passion my whole life. I competed all over the world but after a number of injuries, I had to think about what to do next. Business has replaced sport as my competitive environment. I used to go to the gym five days a week. Now instead of riding faster, taking that corner quicker, or improving my suspension, I improve processes, come up with new ideas and look at training my people.
What's your USP?
Insurance companies used to deal with motorcycle claims the same way they dealt with car claims. Their engineers wouldn't know one motorcycle from another, or settle the right values on them if they were stolen or damaged. I demonstrated that I could save them a substantial amount of money in a scalable way.
What was the pivotal moment of your business career?
I did a postgraduate course in advanced business management. That training changed the way my brain worked, and turned me into someone who understood business. They would take us to businesses that were failing or suffering and we'd have to work out turnaround plans, and we were coached in marketing and spreadsheets. That changed my life.
Where will future growth come from?
I have a grid with all the services I provide, and to whom – and there are a few gaps. I have also been asked to move into other markets by some of the global insurers I work with. We were growing at 70pc a year – faster than ever.
Now instead of riding faster, taking that corner quicker, or improving my suspension, I improve processes, come up with new ideas and look at training my people."