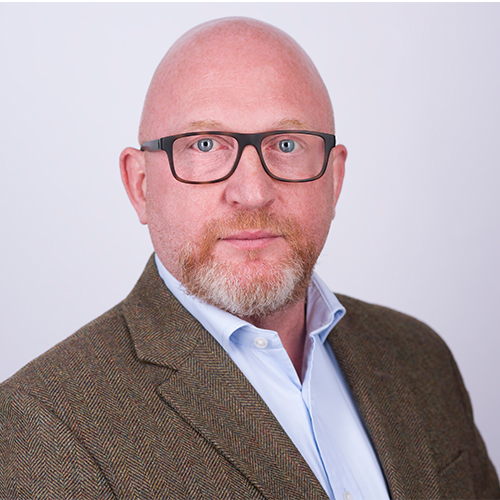 LDC Top 50 2020
Martin Flick
Chief Executive
Olive
When Martin Flick joined Olive in 2013, the company turned over £10m and employed 40 staff. "In three years, we got to £30m and 150 staff," says Martin. The business was growing so fast that we needed external funding.
"We coped and came out the other side, smarter and more resilient," he says. Under Martin's leadership, Olive has pivoted away from mobile phone contracts, towards supplying telephony and managed cloud communications. "We're set to transform again into a technology provider, employing even more AI and machine learning in our solutions." Martin says he is eyeing up acquisitions over the coming months.
Q&A
How did you get involved in Olive?
Olive was founded by Mark Geraghty, who used to work for me at Azzurri Communications – the last company I founded. When he left, he said, "Flicky, I don't want to make you wealthy. I want to do it for myself." We stayed good friends and in 2012 he asked me to join Olive as Chief Executive.
Where does your ambition come from?
I'm from a single parent family. My dad ran off when I was three. I went to a tough school in south London and left when I was 15. But I always dreamed about being successful. I had to do it without any help from anyone. I got a job in a sweet shop, then worked in a shoe shop, and then landed by first job in sales. I started my first business aged 31. I have a burning desire to realise Olive's potential. I want to build an international player. It's about being big enough to change the market dynamic.
In what ways do you make a positive impact on society?
It starts with the team at Olive. When lockdown happened, we really took care of everyone's physical and mental wellbeing. Around 40 people took advantage of the personal trainer we provided, and collectively they've lost 70kg. I also want to create an Olive Foundation to give back. I made my way up from the streets without a formal education but it's so much harder for kids to do that today. My plan is to invest in inner city underprivileged areas.
With my team's support I feel we can achieve anything, and overcome every challenge."