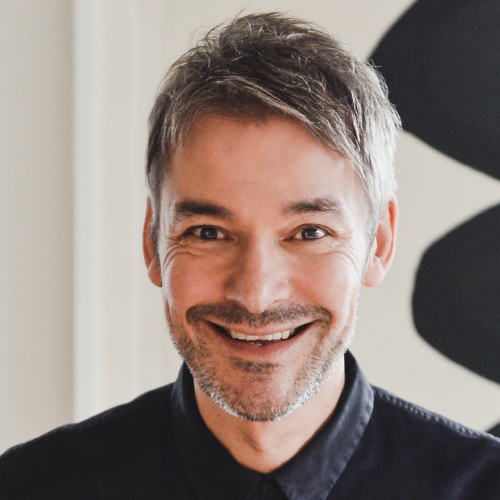 LDC Top 50 2020
Miles Dunkley
Founder and Creative Director
SLG Brands
Miles Dunkley joined the family business in 1996, giving up a career in international branding and design. "Suddenly, in the mid-90s, I found myself on a trading estate in Gloucestershire and wondered what I had done," he says.
He made it his mission to turn the cosmetic applicator company into a cool international brand – and that's just what he has done. SLG Brands now sells haircare, fragrances, cosmetics and skincare all over the world: "We have taken our COLAB Dry Shampoo brand into 30,000 shops across 35 countries in five years," says Miles. "It's taken 25 years to do it but now my company feels more like the kind of cool global design agency that I used to work for."
Q&A
What's the smartest move you've made in SLG Brands?
We used to create ranges for the likes of M&S, Next and Debenhams. We'd make these cool designer cosmetics, toiletries and fragrances but it was always for someone else. It was like being the backing singer, never the lead. We wanted to write our own music, so we gradually resigned our private label business three years ago and turned our priority to creating our own brands. That's been huge for the business. When you achieve success with your own-brand portfolio, you deliver more than P&L return alone, you're also creating asset value too. We feel our business destiny is now very much more in our own hands.
Where does your ambition come from?
My parents started this company in 1985. I grew up in the culture of business, helping to pack sponges in the school holidays and so on. But I never intended to go into the family business. I worked in international branding and design. But in 1995, my parents needed someone to take the business forward and my father asked if I wanted the opportunity. I agreed to join with the decision being driven by both obligation and opportunity in equal measure.
How has COVID-19 affected the business?
In this fast-paced business sector, if you stop the new product development process for three months, you can lose a year's worth of revenue on those particular initiatives. Our IT team was incredible and moved 100 people into home working within a week. We pulled a few projects but kept all the key strategic initiatives going. When lockdown started, we'd never produced a hand sanitiser before. By the end, we had secured orders from Japan for 250,000 bottles of a new brand – Rainbows & Hope, our own brand sanitiser. That was a quick, short-term revenue driver. During lockdown, we have also landed our biggest ever retailer listings, doing our buyer presentations via Zoom and operating our labs under strict social distancing rules. Honestly, that blew me away. My team here really lent into the storm and worked relentlessly despite a myriad of challenges.
Since joining, SLG has pivoted from commodity product sub-contractor to an award-winning, global brand-owner with a reputation for extraordinary creativity. It's been an amazing journey."