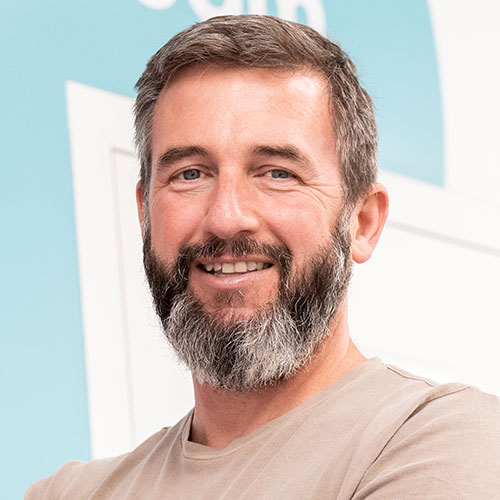 LDC Top 50 2020
Joe Govier
Founder
Connect 2 Cleanrooms
Joe Govier launched Connect 2 Cleanrooms in 2002 after struggling to find an affordable cleanroom for his previous business, which made medical prototypes. Joe invented a cost-effective modular cleanroom that could be bought in multiples to fit the available space.
His Lancaster-based company now makes all kinds of germ-free spaces and has grown 40pc over the past year. He is now looking to expand his business into new international markets. He says: "We crept into this market by doing small, cheaper projects that the incumbents weren't interested in. Now we build multi-million-pound facilities for pharmaceutical and aerospace giants."
Q&A
When you were growing up, what was your dream job?
I left school at 15 without any qualifications. My first job was sweeping up at the tip. At that point. I was desperate to do something else and I managed to convince someone to hire me as a trainee in an injection moulding company. That was the first time my eyes were opened to what people could achieve. The first time I understood what a career could be. Seven years later, I was studying for my degree in polymer science and engineering. By 23, I had started my first company.
What has been your biggest mistake to date?
That first business was a real lesson for me. I took on a lot of debt – the business needed a lot of cash to get going. I ended up selling out to a rival when we needed some financial support, somewhat reluctantly. After our closing meeting, one of the directors from the acquiring company made a parting comment that maybe I had bitten off more than I could chew. I really grieved after selling that business, but I learnt a hard lesson. After that experience, I knew that Connect 2 Cleanrooms would be completely different. I've never taken any debt, I've never been embarrassed to make a profit, or to ask for payments upfront. And this business has survived two recessions and a pandemic, all while supporting my family and creating opportunities for the people who come and work here.
Where do you see the business in 5 years' time?
Our export business is strong and we'll keep building on that, so that our customers can have the same solution at any facility around the world. We are extremely adaptable so we can flip to focus on sectors when confidence and growth is high. The opportunity is phenomenal.
We are extremely adaptable so we can flip to focus on sectors when confidence and growth is high. The opportunity is phenomenal."