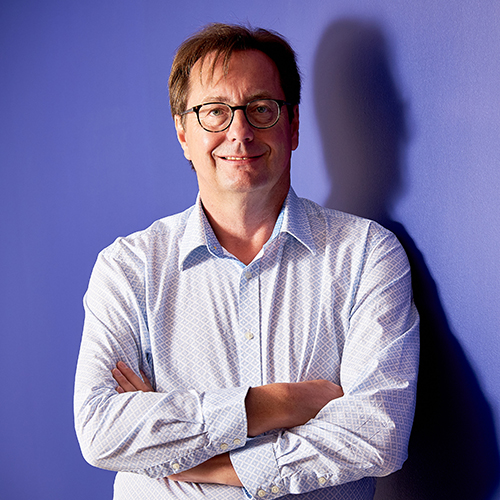 LDC Top 50 2018
Mike Danby MBE
CEO
Advanced Supply Chain
Mike Danby MBE has turned this tiny Yorkshire firm into an international logistics giant by never being satisfied with his own success. Advanced Supply Chain is faster, better and cheaper than the competition.
The firm works with big-name brands like Matalan, Asda and DFS, and Mike employs 850 staff at its Halifax base and other offices worldwide. This industry is famously volatile yet Mike has weathered every storm, internationalising and innovating to drive the business forward.
Q&A
Where will future growth come from?
We have a built up this business by being faster, better and cheaper than the competition. We're now investing an enormous amount of money in doing that on an international scale, with operations in the Czech Republic and Dubai. My focus is: attack the world. Last year, international sales accounted for 20pc of the business. This year it will be 50pc. We have also moved into software development, creating bespoke warehouse management systems for our customers. We've spent more than our profits on software, and have teams in Bradford, Shanghai and Bogotá so that our operation is live 24 hours a day.
What does success look like to you?
Honestly, I feel like I've done nothing yet. I got an MBE recently and you'd think that receiving that recognition would make you feel successful, but it didn't. We'll reach a run-rate of £100m next year and my new target is £250m in three years. I don't know I'll ever feel successful but the best feeling in the world is winning a deal, and I love working, so I'll keep on doing that.
What was your toughest moment in business?
We've lost 50pc of our business overnight – twice! Once when a customer was acquired and again when our customer's chairman gave the work to his son's best mate. Both times were hard but we learned, diversified, and now we never rely on any one customer and it will never happen again.
Have you always been entrepreneurial?
Honestly, no. As a kid I was painfully shy. But then you go out into the world and realise you're smarter than you thought. In my twenties, I learned a lot about the world and was asked to become a managing director of a bonded warehouse at 30. The business was basically at 20,000 square foot shed with three employees but I said yes. When I took over, it was turning over £300,000 and losing £300,000. The first year, I took it to £1m turnover and we broke even.
Fast facts:
Mike is 58 but has no plans to retire any time soon
Advanced Supply Chain employs 850 people
Spends £1m a year on software development
Turnover will reach £100m next year
With international revenues at 50pc
Mike is a highly entrepreneurial character who became one of the first in the industry to invest in hi-tech solutions for his customers."