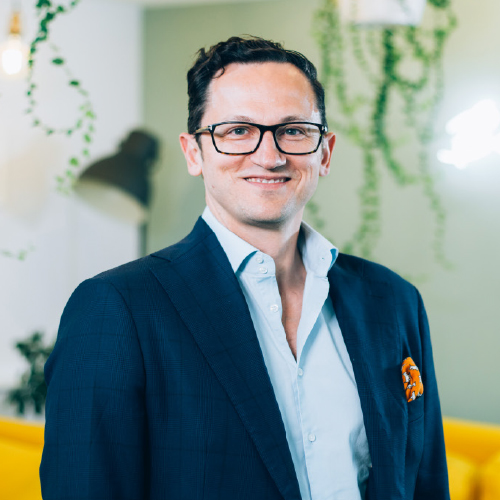 LDC Top 50 2019
Michael Teixeira
Chief Executive
MVF
Michael Teixeira left a successful corporate career to join digital marketing start-up MVF as its CFO back in 2012. He became chief executive in 2017 and under his stewardship the firm has grown 30pc a year, and generates an impressive 95pc of its revenue from recurring business.
"I've helped to realise the potential of the company," he says. Michael is aggressively expanding MVF overseas, with sales from the US up 70pc year-on-year. "I've also acquired five businesses in the last 2.5 years and I want to do more of that," he reveals. "I want MVF to be the global leader in customer generation."
Q&A
How important is ambition to the UK economy?
We've found great success, which brings benefits not only to our clients but to our people and the UK economy, as well as the wider community in Kentish Town, where we contribute to local charities. We're in a $50bn market in digital advertising so there's a lot of room to grow. That growth and our ambition will ultimately benefit all of these groups.
How have you got to where you are today?
We have an amazing technology platform that gives clients astonishing reach and helps them grow. Our clients' success is our success. We are very focused on our clients' performance, and help them to grow their businesses by 20pc a year, on average. That is why 95pc of our clients stay with us year on year.
What inspired your global vision?
We are very well positioned here in the UK to benefit from the global opportunity and that's what MVF has set out to do from the outset. New markets drive the business forward. Our US office was established three years ago. I grew that 70pc last year and we want to replicate that success in Asia, where we will open an office next year.
We've found great success, which brings benefits not only to our clients but to our people and the UK economy, as well as the wider community in Kentish Town, where we contribute to local charities."