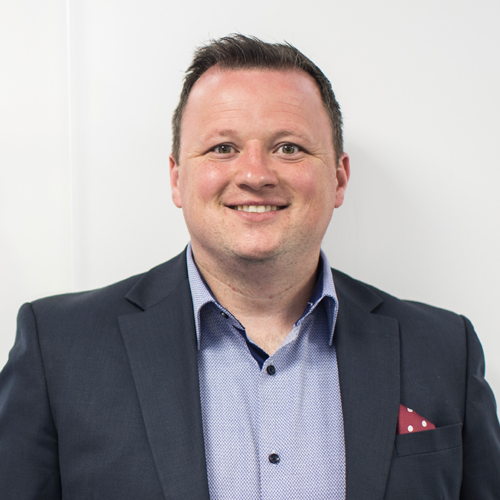 LDC Top 50 2018
Michael Reid
Director
Polar Krush
When Michael Reid joined Polar Krush back in 2014, just 7pc of revenues came from exports. His bold ambition was to build the number one frozen drinks brand in the UK, taking on more established players with guilt-free, zero sugar, all-natural frozen drinks.
He's now expanded the business across mainland Europe to reach the Middle East and Australia. This may be why the business is about to have its best ever year.
Q&A
What is your ambition for Polar Krush?
Every time I reach a target, I just end up setting a new one. I'm never happy. What I really want is brand recognition. I want Polar Krush to be the number one frozen drinks brand, first in the UK, then in every international market we operate in. Right now, there isn't a global brand synonymous with frozen drinks – it's a brand new market in many countries.
What opportunities are you chasing right now?
When I first joined the business, exports made up just 7pc of the business. Our largest export market was Tenerife! Now, we cover most of mainland Europe, and our first order just shipped to Australia. We now have serious momentum in overseas markets, and the sky's the limit.
What bold ideas have you pioneered at Polar Krush?
We swapped to sugar-free way before the sugar tax, and did it using no artificial sweeteners. Even Coca Cola hasn't managed that. We're also using plant-based plastics in our cups, and removed 98pc of the plastic out of production. We're way ahead of the curve and, despite being a small company, we're forcing the whole industry forward.
Where does your drive come from?
I grew up in a small town just north of Newcastle. Both my parents worked in the public sector, so there were no handouts. I couldn't ask mummy and daddy for it, I had to earn it. That made me entrepreneurial from a young age, helping out the neighbours to earn some cash. I had that urge to win, which has helped me become who I am today. My motto is "Whatever it takes". My enthusiasm can sometimes get me in trouble with my team, who have to implement all my ideas. But ultimately, the customer always wins, and the business just gets stronger and more sustainable every year.
Fast facts:
Mike is 37
Polar Krush founded in 1998
Based in Ashington, Northumberland
Aims to increase exports to 90pc of revenue
Plans to become global market leader
Mike's passion for Polar Krush and the opportunity to build a global brand in the frozen drinks market is infectious. He joined as a sales director but has increasingly taken up more of a CEO role, bringing in a bold new strategy to put the business on the map. He has been instrumental in re-launching its frozen drinks using only natural colours and no sugar, artificial sweeteners or e-numbers. These treats are truly guilt-free. Revenue has grown consistently year on year since Mike's arrival, and he has a clear vision for growing the brand internationally."