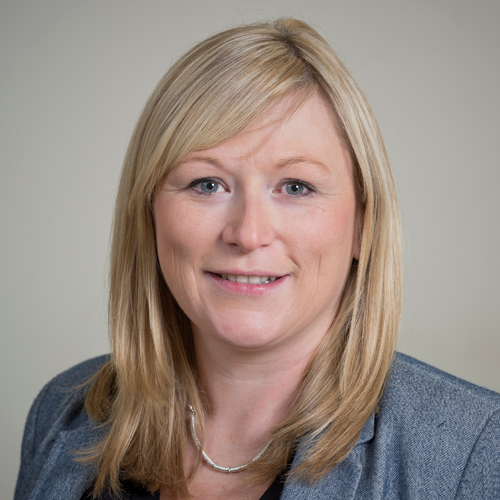 LDC Top 50 2018
Ciara Pryce
Director
VGC Group
When Ciara Pryce embarked on a mission to boost diversity and inclusion in the construction sector back in 2002, she was a lone voice in the industry.
She joined VGC Group to prove that ethical business practices can supercharge success; 16 years on, the company is posting double-digit growth. From getting women into construction to helping young people find a great career, VGC is now hailed as a leading light in the industry, thanks to Ciara's leadership.
Q&A
What gets your out of bed in the morning?
The main motivator for me is that I never know what's coming. These days, I'm involved in so many areas of the business – there are always surprises and we have to continually adapt to our clients' needs, but I have a great team and I find problem solving really exciting. It's also been fantastic watching this business grow. We did £76m in turnover last year and we'll be over £100m by 2020.
What's been your proudest moment so far?
Over the years, the projects that have given me the most pride are the ones where we've gone the extra mile on equality, diversity and inclusion. On Crossrail, for example, we focused on finding local labour for the project. This wasn't easy: we were looking within the M25 but ideally as close as possible to the site. We achieved 100pc local employment on that project, which means that money was reinvested back into the community. The industry hasn't previously had the best reputation for giving back but we've proved that it's possible to be a good business and do good at the same time. We won a sustainable employment award for maximising employment opportunities on the Crossrail project, which was a really proud moment for me.
How do you find and retain great people?
We have 1,400 people working for us now, but we still feel like one big family. We respect our staff and help them to succeed in any way we can. People approach us all the time now because they know we'll provide sustainable employment opportunities and invest in their future, and that we are miles ahead of the rest of the industry. We're winning an awful lot of work because of our commitment to sustainability and the ethics behind the business. These days, people want to work on projects that also deliver amazing social value.
What next for you?
We've started working on High Speed 2 (HS2), which has some of the most ambitious CSR goals we've ever seen. This is incredibly exciting for us, because we've already come further than anyone else in this industry. Over the next 10-15 years, I'm looking to develop a great pipeline of women and under-represented groups to come into the industry and work on HS2. We could fundamentally change the face of the construction and infrastructure markets, making them diverse, great sectors for everyone to work in.
Fast facts:
Civil engineering firm turned over £76m last year
The business will hit £100m or more in revenue by 2020
It employs 1,400 staff
Worked on high-profile projects such as Crossrail, Hinkley Point, Edinburgh to Glasgow Improvement Programme, Heathrow Airport and HS2
Achieved 100pc local employment on Crossrail project
Ciara is helping this company to change the way the whole industry operates, thrusting it into the 21st century."

Sector
Construction & property