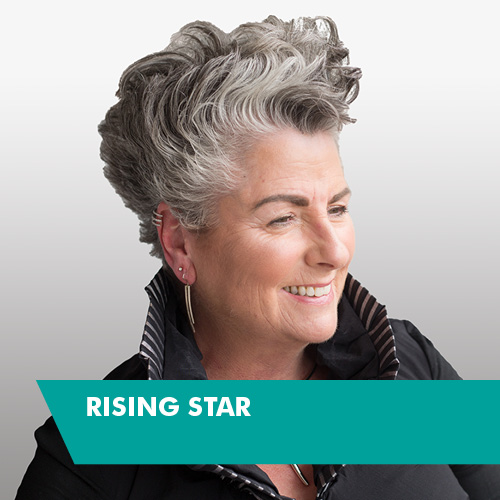 LDC Top 50 2020
Maxine Laceby
Founder and CEO
Absolute Collagen
An army of tens of thousands of "Absoluters" has helped to make Maxine Laceby's Absolute Collagen a runaway success. These devotees have a subscription for the sustainably sourced marine collagen drink that dramatically improves the appearance of skin, hair and nails.
Their five-star reviews have helped Maxine to reach £10m revenue in just three years. "When we launched, I was asked by a competitor "how did we expect to compete with my marketing budget," she says. "We were selling a greater concentration of ready mixed premium collagen for a fraction of the price of rival brands. We are heading for £100m turnover in five years and we are fast on the way to becoming a global brand."
Rising Stars
Watch our Top 50 editor Rebecca Burn-Callander identify the 'Rising Stars' from The LDC Top 50 Most Ambitious Business Leaders 2020. These leaders are talented entrepreneurs carving out niches, achieving extraordinary growth or leading a brand of tomorrow.
Watch the video
Q&A
How did the idea for Absolute Collagen come about?
At 50, I began thinking more deeply about what I was putting into my body. I started making bone broth, which gives the most amazing sense of wellbeing. Friends commented on how well I looked, so I began making it for them. I realised that it was the collagen in the bone broth that was responsible for the changes I was seeing, so I began researching how I could bring it to market as a supplement.
What's your ambition for the business?
We are looking to grow internationally. That's the next big goal. We're in parts of Europe and looking to strategically grow internationally. We're at £10m in revenue now and we're looking at £100m in five years' time.
Where does your entrepreneurial spirit come from?
I come from a single parent family and my mum worked every hour of the day. I remember teaching myself to rewire the iron when I was 11 because we couldn't afford a new one. I started earning money aged 13 and I've always been solution focused. That said I attribute my entrepreneurial skills from trusting my instinct and being able to take the temperature of situations.
I started my business, aged 50, and no one believed me. Everything I do is with thousands of women alongside me. I do it for them."