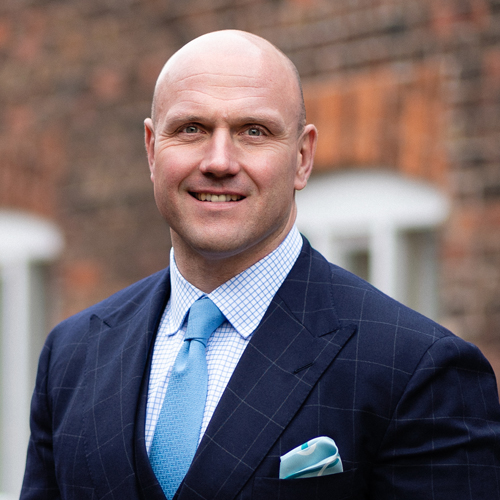 LDC Top 50 2020
Cliff Kirby
CEO
CAL International / NeedleSmart
Serial entrepreneur Cliff Kirby has a track record of innovating technologies and – crucially – commercialising them too.
He trained as a mechanical design engineer at Liverpool John Moores University and was working for himself as a consultant by the age of 23. He founded CAL International, which delivers projects that span mechanical, electrical, apps, robotic arms and more for some of the biggest brands in the world. Cliff is confident that his latest innovation, NeedleSmart, will put CAL International on the map. "NeedleSmart is a smart technology that harnesses data while destroying hypodermic needles, introducing safety to all parts of the process," he explains. "This is transformative technology within healthcare, and will be utilised in the fight against COVID-19."
Q&A
Where does your ambition come from?
I want to challenge myself every day to put growth on growth on growth. It's all down to competitive instinct. I've always played sport, always wanted to push myself forwards. The existing limits were often not enough for me, I wanted to go beyond them and set new goals. When I was a child, I started coming up with schemes to make money very young. That was the beginning of my business career.
What's your USP at CAL International?
We are specialists in robotics, automation, and cloud technologies, and I have made a name for myself by focusing on return on investment. One client brought us a £250,000 project. Their return on that investment has been reached in approximately one year. We create models that pay back, generating savings forever. Customers used to come to us with a product they needed help with but now we provide end-to-end solutions.
What's your proudest achievement?
We have just commercialised an invention that I created over 10 years ago. NeedleSmart destroys hypodermic needles in five seconds. The device is a smart computer, which gathers data from the needle while eliminating the sharps risk. This is a major innovation, and could be a pivotal technology in the elimination of COVID-19. You need a single point of clean data if you want to bring out health passporting. How can you prove you've been vaccinated against COVID-19? NeedleSmart is a business that focuses on this, and I'm hoping to work with government to produce a centralised vaccine record in the UK.
If I sold one of my businesses tomorrow, I'd be back a week later with the next opportunity."