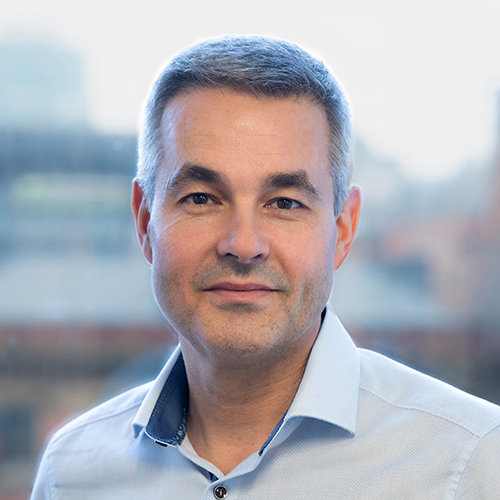 LDC Top 50 2020
Alexander Karle
CEO
Mobysoft
The genius of Mobysoft, explains CEO Alexander Karle, is an algorithm that flags when social housing tenants are about to go into arrears. The engine is so powerful that it can even predict when someone is about to miss a payment, allowing councils and housing associations to contact a tenant in advance and work out a payment plan.
Last year, Mobysoft kept around 500 families in their homes. "We have 1.7m tenants on our system," says Karle. "That's 32pc of the UK market and I believe we could easily double the size of the business." Mobysoft's customers make their money back within five months of buying the technology.
Q&A
For you, what is ambition?
Last year, we kept 490 families in their homes, reduced the number of tenancies in debt by 8.4pc and reduced overall arrears in social housing by about £45m. It's very motivating to go home at the end of the day knowing you've made a real difference that has touched so many lives.
What was your aim when you started running Mobysoft?
I joined the business six months ago. Derek Steele, the founder, approached me last year. He wanted to focus on product innovation, which is his passion. He explained the social mission behind Mobysoft and I became more excited the more I learned.
The aim is to continue to successfully grow the business, through increasing market share and new product development. This was something I achieved at the last company I led. My focus is on building the team, deciding strategy, and running the business.
What's your first priority when taking on a new business
My approach is focused on building a strong, cohesive team. When I am managing a new team, I take everyone offsite for a couple of days. I bring in an external consultant who does a team assessment, then we have a psychological assessment and discuss the findings. This really helps build trust. You'd be surprised how many insights are generated through this process, even when some of the people have known each other for years. Once you have that level of understanding, everything starts to change. It takes three or four offsite days like this to get lasting results.
What do you do outside of work to relax?
I took up fencing in my forties, and I love it. In fencing, someone points a weapon at you, and you just forget everything else. My brain is always on, day and night. I'm one of those people who will mull over problems for a long time. I am an introvert and I will keep chewing on things. This sport allows me to switch off, because I have to focus completely on the opponent.
It's very motivating to go home at the end of the day knowing you've made a real difference to vulnerable tenants."