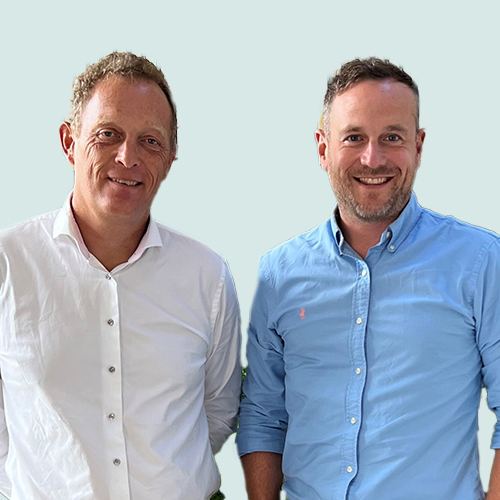 LDC Top 50 2022
Matthew Bramley and Adam Smith
Founder and Director of Operations
Trafalgar Scientific
Matthew Bramley quit his job to set up Trafalgar Scientific in 1993 – he was a salesman and had spotted huge potential in a new product, but the company he was working for didn't want to sell it so he set up on his own. "I was a one-man band," he says. "It was a huge risk." And it was on that paid off.
His Leicester-based business is now one of the biggest privately-owned laboratory equipment suppliers in the UK. Director of Operations Adam Smith's ambition is to inspire his children: "I want to set them an example so that they have the drive to succeed."
We both have the same bug – a hunger just to keep striving forwards."
Q&A
What inspired you to start Trafalgar Scientific?
Matthew: I started my career selling scientific equipment and spotted a gap in the market for a new 3M product called petrifilm, which is used for quick and simple food testing. The company I was working for wasn't interested so, out of frustration, I quit my job and started Trafalgar Scientific. I was based in a room above a shop and bought a fridge from Dixons to store the products. It was crazy.
What motivates you to get out of bed in the morning?
Matthew: I've always been highly motivated. I played a lot of sports when I was younger, and I think I get my drive from my father. I'm not motivated by money, but I do like to win.
Adam: For me, it's my kids. I want to set them an example so that they have the drive that they need to get out and get to work.
What's holding you back?
Matthew: Brexit has made things mind-blowingly complicated. Previously, products being sold in the UK and EU needed to have a CE mark. Now any goods sold in the UK must have a UKCA mark, while goods sold in Northern Ireland need a UKNI mark. We have to weigh up the extra costs of selling outside the UK.