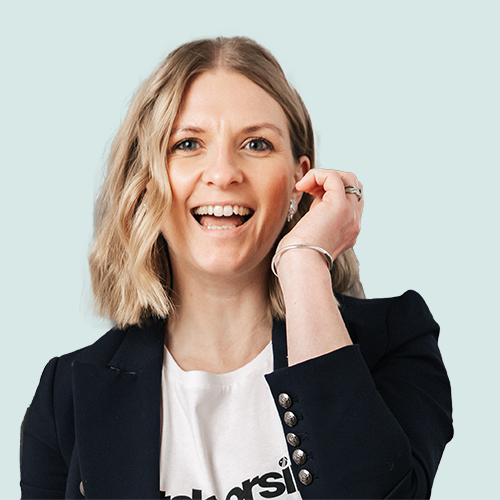 LDC Top 50 2022
Kasia Bromley
Founder
ACAI Outdoorwear
Polish designer Kasia Bromley wants to revolutionise women's outdoor apparel. After studying at the Edinburgh College of Art, and working at the McQueen fashion house and cycling brand Endura, she spotted a gap in the market for a women's outdoorwear label that combined fashion and function.
Bromley launched ACAI with her husband Joe in 2016. She's passionate about getting more women outside through her 'Outdoorsing' campaign: "I suffered from severe post-natal depression after my son was born. Going for runs and walks saved me. My mission is to inspire more women to enjoy nature for their mental and physical health."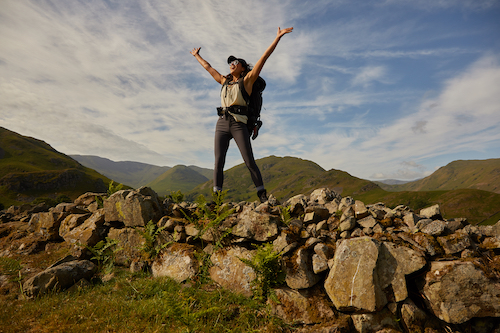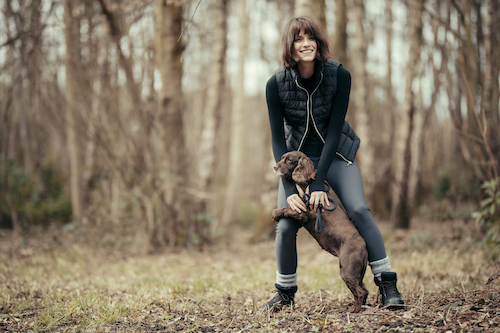 My mission is to inspire more women to enjoy nature for their mental and physical health."
Q&A
What was your lightbulb moment?
I spent a lot of time biking and hiking in the Scottish Highlands with my friends. As a fashion designer, I wouldn't be seen dead in the outdoorwear that was available for women at the time, so I'd wear leggings and a funky t-shirt. But I was ridiculed by men. I wasn't taken seriously because of what I was wearing. That's when I had the vision to make outdoorwear for women that was the perfect blend of performance, fit and style.
How did you start the business?
 My now-husband was offered a role in South Korea as an offshore engineer. I set up a little studio in our apartment, bought a sewing machine from a local Korean man and spent the next year exploring the incredible fabric markets and making samples. The fabric markets were my playground. We returned to the UK and I launched ACAI at Pure London, one of the leading fashion trade shows in the UK, in July 2016.
How are you building a sustainable brand?
We have a core range rather than thousands of different SKUs. We're moving to packaging that is biodegradable and fully compostable, and we're introducing recycled nylon and polyester into our range. We also use materials made from recycled bottles and coffee charcoal. For us, it's all about creating high quality products with the longest possible lifespan and least environmental impact.