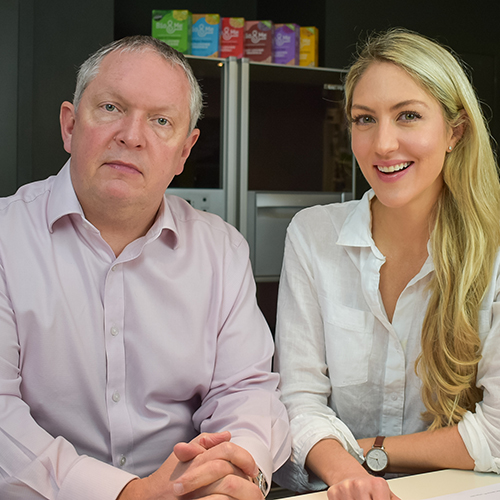 LDC Top 50 2023
Jon Walsh and Dr Megan Rossi
Founders
Bio&Me
Former Nestlé executive Jon Walsh and Dr Megan Rossi – also known as The Gut Health Doctor – met up at a food industry event to plan out their new gut health food brand. They launched Bio&Me in 2019 and their range of granolas, porridges, mueslis and live yoghurts is now stocked in major UK grocery stores including Asda, Sainsbury's, Tesco and Waitrose.
Based in Chester, the business employs 13 staff and counts England captain Harry Kane as an investor.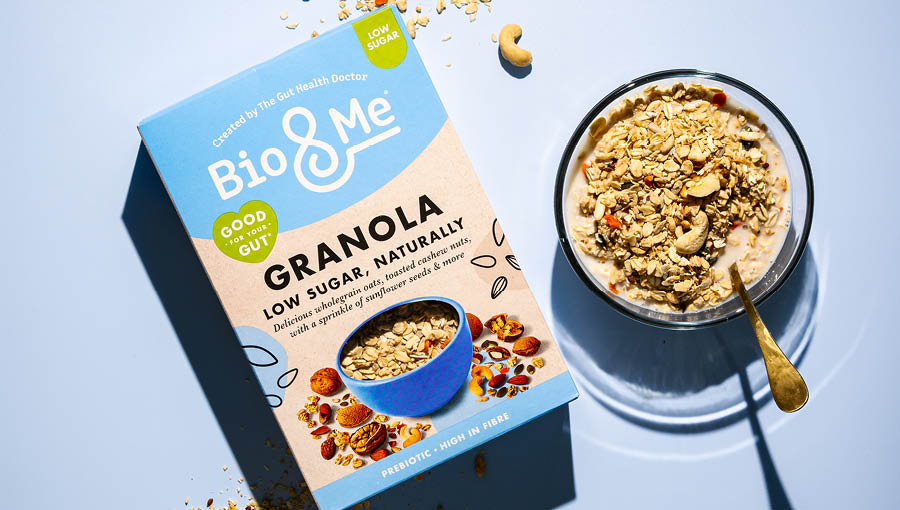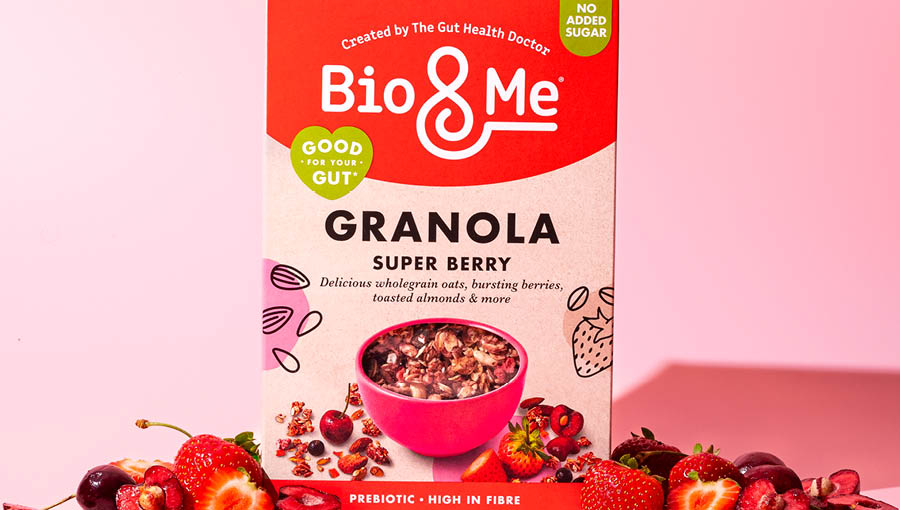 Seeing our products on the shelves is just magic but there's still so much more we can do. The fear of failure absolutely drives me."
Q&A
What's your proudest business achievement?
Jon: The first time we saw Bio&Me stocked on the supermarket shelves was really special. Megan and I excitedly travelled to a Booths store in the Lake District and had our photos taken next to our initial range of four granolas. Then there was this terrifying moment when I thought, 'What if the barcode doesn't actually work?' When I heard the beep at the checkout, I was so happy!
What advice would you share with other entrepreneurs?
Jon: Food entrepreneurs always ask me how to get a buyer's attention. I think just being pleasantly persistent gets you a long way. They're incredibly busy and may only look at new brands once a year. You've really got to have a USP. For us, Megan brought that with her science, expertise and credibility. She is our not-so-secret weapon.
Megan: If your mission is to do good, as opposed to just make money, you're in with a much better shot at success. Be genuine.
What's your ambition?
Jon: We want to get into more people's tummies in the UK and we're launching a new gut-loving range next year. My twin daughters are our chief taste testers! Running your own business is so intense. One bad decision, and you could be gone. I feel like I only started to work properly at the age of 48, when we launched Bio&Me.
Megan: To help people discover that they don't have to sacrifice on taste to look after their gut health – it can be deliciously easy.