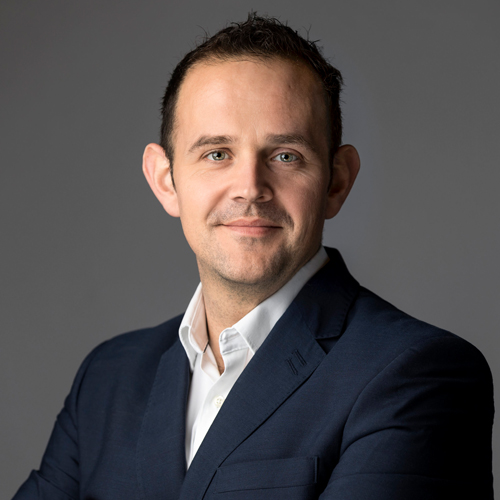 LDC Top 50 2018
James Hadley
Founder and CEO
Immersive Labs
Driven by his own experience at school, James Hadley created Immersive Labs to level the playing field, enabling everyone to take advantage of new technologies. His company lets anyone teach themselves practical IT skills in areas such as cyber security, through dynamic online "labs".
Tackling the digital skills crisis in the UK and beyond, James aims to make Immersive Labs the "default platform" for digital skills and has already expanded across five continents.
Q&A
What gave you the idea?
I was bad at school and got poor results, so I was my own target market for this business, which makes it highly rewarding. I started Immersive after a career in cyber security – I used to teach at GCHQ's summer school. But the people who are truly great at this often don't want to be taught. They like solving problems themselves, which is why our approach really works.
How big could this get?
When you start winning clients like Goldman Sachs, you feel like you can reach for the stars. I believe that we will be the default platform for upskilling in digital skills within three years. We're making a global play – we've just launched in the US – and will keep expanding from there.
How do you stay relevant?
We are highly reactive and can produce a new lab within hours of a threat going live. Our customers can quickly evaluate new threats and watch it spread in our controlled environment. Our cyber security content team has grown from three to 12 people very quickly.
What drives you?
We're moving away from a world where you need a degree or a masters to have a rewarding career in cyber security. Having letters after your name doesn't mean you actually have the skill to do the job. That gets me really fired up. If you have an aptitude and a passion, you can have a rewarding, well-paid career. At no other point in history has this been the case. I love helping people and creating jobs. We help military veterans back into the workforce, get parents back to work, and get teenagers excited about a career in IT. This is what motivates me.
Fast facts:
James is 37
Immersive Labs was founded in 2017
It currently has 7,000 users on its platform
Customers in 14 countries
Employs 60 people