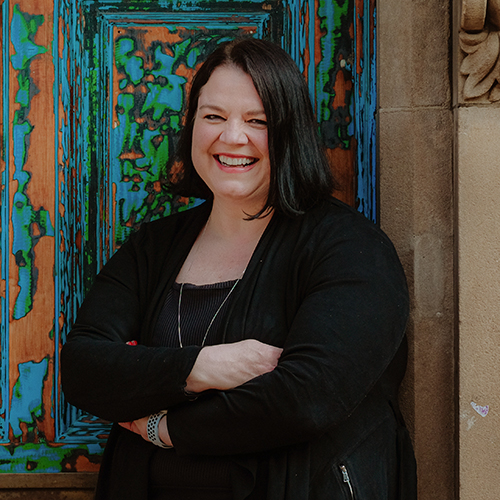 LDC Top 50 2023
Hilary Leam
CEO
Starpowa
After working for retail heavyweights Boots, Morrisons and Holland & Barrett, Hilary Leam took the helm of vitamin gummy company Starpowa. "I've gone from managing huge teams to leading a tight-knit crew," she says. "I love getting stuck in. There's no corporate cushion."
Last year, the company invested £2 million into the country's first high-volume gummy machine in Lincolnshire, powered by 100 per cent renewable energy. Starpowa sells around 60,000 gummies a day and its 'meno balance' range has become the UK's best-selling menopause supplement. "I always wanted to do something that genuinely made people's lives easier. I think we've changed the way women supplement."
Our ambition is to become the biggest supplement brand in the UK."
Q&A
What sets your business apart?
We're one of the most innovative brands in the wellness space. We're very good at spotting trends and bringing important, health-boosting ingredients to customers in the gummy format. This year, for instance, we launched three new products containing manuka honey (our first non-vegan range), sea moss and lion's mane mushrooms and we've got six more in the pipeline for next year.
Where do you see the business in the next five years?
We want to grow by at least 25 per cent a year. The goal is to become one of Holland & Barrett's top suppliers and supercharge our online subscriptions business so customers can find us wherever they want us – on the high street or delivered straight to their door. Our ambition is to become the biggest supplement brand in the UK.
What's your proudest moment?
We've had more than 11,000 reviews of our products so far and we're always excited to read what customers think. It's so rewarding to hear that we've helped women through the menopause or improved peoples' sleep. And, of course, we learn what we need to change. In the corporate world, you're often slightly removed from the real, gritty ins-and-outs of the business. Now I live and breathe it. I've never been closer to customers.