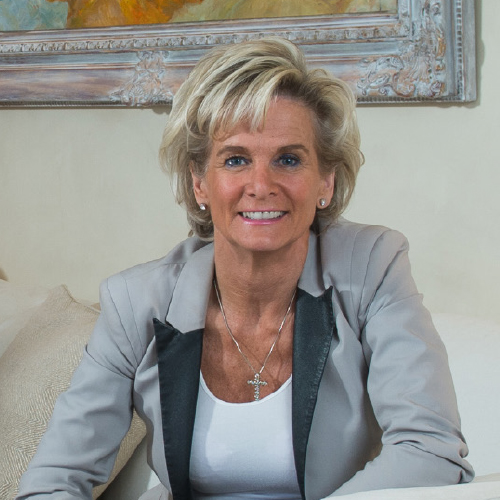 LDC Top 50 2019
Helen Swaby
Founder
DeMontfort Fine Art
In 1990, Helen Swaby was searching for some art to decorate her new cottage in Shenstone. "I went to a gallery in London but found it pretentious and elitist," she says. She spotted an artist she liked and tracked her down independently. That was the beginning of DeMontfort Fine Art, which now sources original works from 275 emerging artists and 20th century masters.
The business runs 54 galleries under the Whitewall and Clarendon brands; Swaby plans to open another 50 in the UK. "I knew nothing about art when I started but I had a good eye. And now I employ 400 people and represent some of the UK's best-selling artists."
Q&A
What is your personal ambition?
I have 54 galleries now and I'd like to open another 50 to 100. There's plenty of room to grow in the UK and also on cruise ships. We're already on many Cunard cruise liners, including the QE2. Plus there are international opportunities. I am also motivated by leading a team. I'm not a typical leader: I believe in being nice and kind to people, and being there for them when they need help. Everything I have achieved, I have not done alone.
How important has your team been in achieving your ambition?
My team has been critical to my success. I'm blessed to work with passionate people with a great work ethic. Some people have been with me for 20 years. In this business, our guys have to be experts – many are art graduates or specialists in 20th century artists. That gives the business gravitas. Without my team and my artists, I have nothing.
What makes you different from your competitors?
We have really invested in our IT. Every piece of art work – and we have thousands – is bar-coded so we can track its journey through the business. No other art business has done this – they are all still working off spreadsheets. Our state-of-the-art platform means we have the ability to grow rapidly and be agile.
For me, success is the driver. I love to be the best I can be. I have a razor-sharp focus on my business at all times and don't let up."