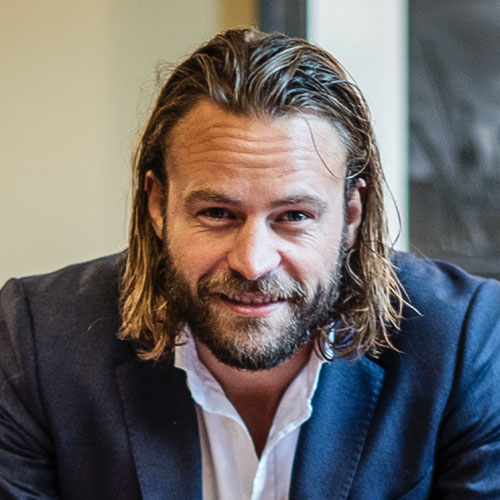 LDC Top 50 2020
Greg Cox
CEO
Quint Group
Fintech entrepreneur Greg Cox launched Quint Group in 2009, with a focus on using technology to improve access to consumer credit. The group now owns a family of businesses, including Credito, Infinian, MoneyGuru and Monevo, which powers personal loan search and comparison on websites like Confused.com and Credit Karma.
Monevo operates in four countries including the US where it's experiencing strong growth. "Currently, the market is very fragmented," Greg says. "You might go to a comparison site and only see 20pc of the lenders you could potentially access. I want to centralise everything so that people get absolute choice on credit."
Q&A
What prompted you to start Quint Group?
When I left school, I played professional rugby. I got injured, which was difficult at the time but ultimately led me to become an entrepreneur. My first company was in online car retail, then I began investing in other start-ups. One of the businesses I backed failed in the 2008 recession but that business inspired me to think about consumer credit in a different way. I founded Quint to explore opportunities to use technology to improve how things were being done at that time. I started Quint in 2009 aged 27.
What drives you to be successful?
I have always been competitive and ambitious. I aim to be brilliant at everything I choose to do. It's never been about making money; wealth is just a symptom of building an excellent business.
What's your ultimate ambition for Quint?
I want Quint to fundamentally improve access to credit in our markets and plan to build Monevo into the biggest global marketplace for credit becoming a fundamental part of the credit market infrastructure, in the same way Visa is in payments. I'd like to know that, 100 years in the future, the businesses I built are still there – different, maybe – but I don't want them to disappear.
I would like to know that, 100 years in the future, the businesses I built are still there."