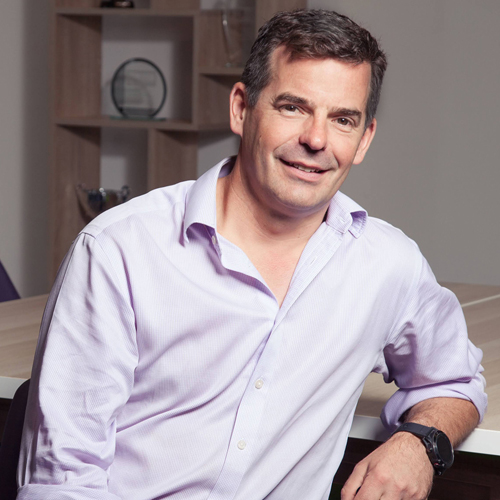 LDC Top 50 2020
Mike Conner
CEO
Appsbroker
"14 years ago, I was a frustrated sales guy who saw the opportunity to improve the way business bought IT," says Mike Conner.
He founded Appsbroker, which allows customers to undertake complex IT projects without owning any of the software, hardware, or risk; he pioneered software-as-a-service years before it became a mainstream concept. Appsbroker is now the largest Google Cloud-only practice in Europe. "We've been with Google Cloud since its inception and helped win and deploy many of their most important global customers," says Conner. "This year, Google Cloud will double in size and we plan to keep pace as it grows."
Q&A
What made you start Appsbroker and what drives you to succeed?
I don't come from a family of entrepreneurs. My parents, parents-in-law and grandparents on both sides were in the Forces. So the entrepreneurial route has felt like a bit of an adventure. I believe that it's better to fix stuff than to moan about it. Businesses wanted to buy cloud but nobody was selling it, so I set up Appsbroker. Appsbroker has given me the opportunity to change my life and the lives of everyone that works for me or with me. Everyday speaking with brilliant customers, employees and Googlers just makes me feel happy, fulfilled and purposeful.
Where is future growth going to come from?
I feel like the past 14 years have all been about getting Appsbroker in the position we are now with Google Cloud – number one Google Cloud-only partner in EMEA. In the last three months, we made the same profit as we did the whole of last year. Covid and remote working has increased our international reach. We are competing for projects in a number of other countries that share our time zone. Google Cloud is now the largest employer in the Alphabet Inc and plans to double its salesforce and customer engineer population this year and double it again next year. Appsbroker will keep pace with Google Cloud as it scales and will be opening further international offices.
How do you attract top talent?
Our partnership with Google helps us attract the top talent in our industry. Appsbroker colleagues want to change the world and work with smart people – Google offers the platform. Colleagues also want to feel valued, feel proud of their company and what they do, they also want a sense of belonging. As a family run business we are able to be a bit more long term and nurturing.  One of my personal objectives is to challenge the industry's lack of diversity by getting 1,000 people into IT who wouldn't otherwise have worked in our sector. I'm at about 90 now. One of the ways we do this is through graduate apprenticeships where we mould raw material into awesome colleagues. In addition we actively target talent from other industries.
One of my personal objectives is to challenge the IT industry's lack of diversity."