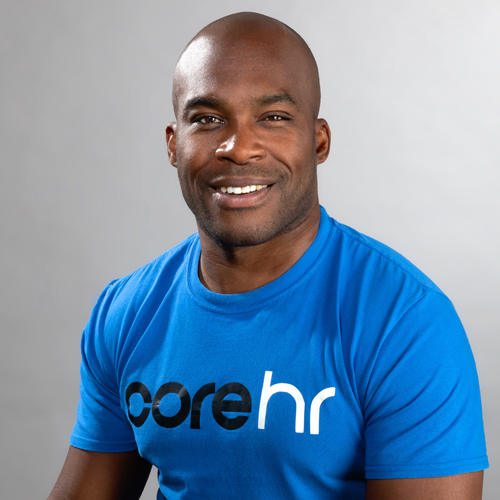 LDC Top 50 2018
Dean Forbes
CEO
CoreHR
Once a professional footballer, now a turnaround specialist, Dean Forbes has forged two successful careers and risen to the top of every industry he set his sights on. A dedicated and driven individual, Dean overcame many obstacles at a young age and now works tirelessly to inspire young people facing similar adversity.
CoreHR was a lifestyle business when he took over and now the human capital management business is on track to triple revenue within five years.
Q&A
Why join CoreHR?
My background is tech turnarounds and scale-ups. I help companies with huge growth aspirations or companies heading for distress. With CoreHR, its new investors were looking for a CEO and it had all the characteristics that get me excited. The business is 34 years old, which meant that there was some stability in revenue but there were also plenty of legacy issues for me to solve.
How did you make the jump from football to business?
When my football career ended, I had to figure out what to do next. I was in so much debt. The only way a guy like me, who hadn't been to university, could service this debt was by taking on difficult and demanding jobs. Go-steady jobs just didn't have the upside I needed. My football career taught me many skills that have been useful in business. My first job at Motorola was making cold calls, and working for a manager who shouted at volume 10. Most people ended up in tears, but I was fine because that's how football coaches behave. I was very resilient and knew how to work hard and commit to perpetual improvement.
Where does your winning mentality come from?
My childhood was very difficult. I grew up on a South East London estate. My mum was disabled and I was her primary carer. When I was 15, we became homeless and were sleeping rough or in hostels for two years. But this isn't a story of tragedy. It was difficult but we were happy together and got on with it. That's the lesson in business. Having dealt with all that at a young age, trying to scale a company is a pleasure. That's where my winning mentality comes from.
What is your growth strategy at CoreHR?
Year one was all about the clean-up mission. Year two has seen us implement an aggressive UK-focused growth strategy – and we're ahead of plan, winning market share in the UK. Now, we're working on internationalisation, and we are going to move into France, Germany and the US in 2020. The goal is to go public in the US in five years.
Fast facts:
Dean is 39
CoreHR was founded in 1982
1.25m users
Technology available in 23 languages
Employs 350 people