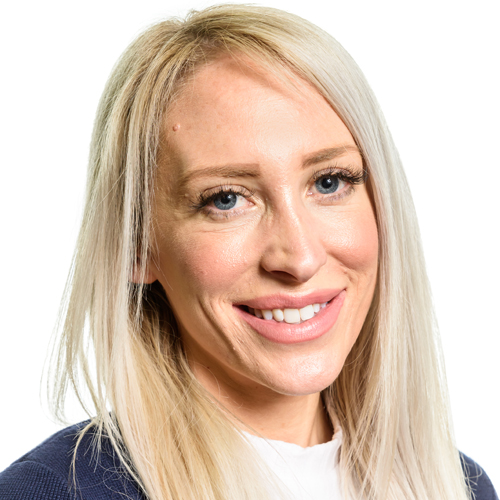 LDC Top 50 2018
Lisa Gawthorne
Managing Director
Bravura Foods
To Britain's vegan community, Lisa Gawthorne is an inspiration as well as a winner. Author of fitness bible Gone in 60 Minutes, Team GB athlete and entrepreneur, she's shown that a plant-based diet provides the energy needed to fulfil even the most ambitious goals.
She launched Bravura Foods aged 29, to bring new and innovative vegan products to the mainstream. Today, Lisa has achieved listings in major UK supermarkets and there's no stopping her winning ways.
Q&A
What inspired you to start Bravura?
I've worked at some of the biggest fast-moving consumer goods brands in the UK. I cut my teeth at Chewits, and I've worked on Vimto at Nichols and later at Premier Foods. This gave me a good, solid grounding in this industry. But I'm vegan, and I'm passionate about getting vegan products on the shelf for people. I wanted to start a business before I was 30, so I joined forces with Karl Morris and we decided to build Bravura Foods in 2011. I was 29, so it was just in time.
What's the growth plan?
We started with just one product, Panda Liquorice. Then we added Freedom Mallows to the range and proved our distribution model. In our third year, we launched our own product, Peanut Hottie, a peanut-butter-based hot beverage, which achieved listings with every supermarket chain within 12 months. Since, then we've added three more brands and we want to keep distributing more great vegan products, as well as adding our own innovations to the mix. Next year, we're bringing a new product to market that we think could be a real game-changer for the plant-based movement. We're going to double headcount to 22 people over the coming year, and double turnover over 24 months.
Any regrets?
I wish I'd never launched Peanut Hottie in America. We were very ambitious and tracked down the Walmart buyer on the phone. We were invited over to Arkansas, pitched the product, and they loved it. The problem was that we were managing all that from the UK, which was eight hours behind. We had no men on the ground and even though we eventually found a manufacturing partner in Georgia, it was destroying me and Karl, crushing our core business and creating a huge distraction. We made the difficult decision to remove ourselves from that market. We can always go back again in the future but we'll do it organically, appointing a US distributor rather than trying to do all ourselves.
How does your sports career complement Bravura?
Gone are the days when vegans were seen as malnourished individuals. I run for Merseyside and was lucky enough to qualify for the Team GB Duathlon team for my age group. I've won 12-15 races and racked up 30 trophies over the last year or so. I want to win, and that's important in sport and in business. It's the secret to success – a winner's attitude and a winner's belief.
Fast facts:
Lisa is 37
She graduated from Sir John Moores University with a 1st Class Honours Degree in Business Studies
Bravura Foods was launched in 2011
Revenues grew 50pc in the last year
Turnover will double over the next two years
The fact Lisa has achieved nationwide listings for her hot peanut butter drink shows she's got the nous to pick real winners. A winner in all aspects of her life!"