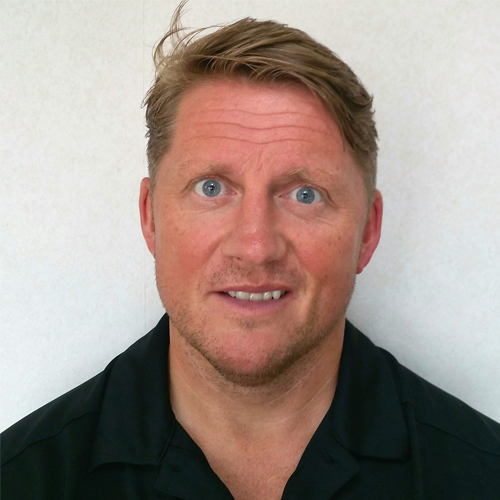 LDC Top 50 2018
Dave Wright
Founder and CEO
Myzone
A no-frills childhood growing up in the Australian Bush meant Dave learned the value of hard work, perseverance and ambition from a young age. From raising the funds to build a community basketball court, to selling fruit for pocket money, he has always demonstrated entrepreneurial flair.
Today, he runs Myzone, a wearable technology firm that incentivises people to exercise. His ambition has borne fruit: in just seven years, Dave has created a global brand, which operates across 64 countries.
Q&A
What's your ambition for the business?
I want Myzone to be the Facebook for physical activity. I've run businesses in the fitness industry for years, so Myzone was borne out of a desire to get everyone exercising, no matter their fitness level. We've designed the technology to reward users based on the effort they put into their workouts, and all targets are tailored to the individual. You're competing with your personal best, not with anyone else. When we started out, Myzone belts were all associated with a gym or health club but now anyone can join the community and track their progress using their smartphone. We're at a fantastic inflexion point for the business and some mornings I pinch myself.
Where does your entrepreneurial flair come from?
I grew up in the Australian Bush. I believe I had the most privileged upbringing because we had nothing but we were happy. If we couldn't afford something, we went without. That meant that from a very young age, I understood that if I wanted something, I had to go out there and work to get it. For example, I wanted to play basketball but we didn't have a court. So I sold plums off the trees, organised discos and raised money a thousand different ways so that I could set up a basketball court where me, my friends and the whole community could play.
What drives you to succeed?
I've never really been motivated by money; it's more about making a difference to people's lives. I remember hearing a great quote from Zig Ziglar, an incredible salesman and entrepreneur in his own right. He said: "You can have everything in life you want, if you will just help other people get what they want."
Are you going to keep driving international expansion?
We have four offices at the moment, in the UK, Australia, US and Isle of Man. I am planning to open 20 offices around the world to meet the international opportunity. Ultimately, I believe I can take Myzone to 100m users. Success, for me, will be walking down a high street anywhere in the world and knowing people around me are moving using Myzone.
Fast facts:
Dave founded Myzone in 2011
Myzone generates revenues of more that £15m
Four global offices with ambitions to reach 20 in the coming years
Product available in 64 countries, technology translated into 19 languages
Ambition to reach 100m users
We have the feeling that Myzone is just getting started and we can't wait to see where the business goes from here."