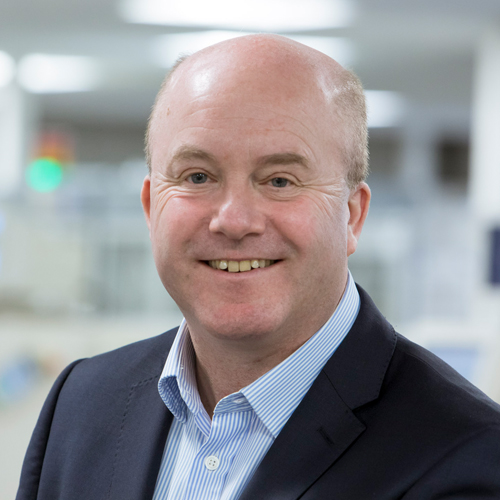 LDC Top 50 2018
Chris Wootton
CEO
Chemigraphic
Growth expert and engineer, Chris Wootton, joined Chemigraphic to help the 46-year-old company boost international sales with the bold vision of becoming a £500m global business. The specialist electronics firm helps brands all over the world create prototypes and make small batches of innovative technologies.
The seasoned entrepreneur and self-confessed 'geek' plans to more than double its turnover over the next two years and help position Chemigraphic as a global leader in high-quality, low volume components.
Q&A
What's unique about Chemigraphic?
We make high-specification, low volume electronic systems for clients across the medical, power, industrial, defence and transport industries. They come to us because they know we're a safe pair of hands for their mission critical parts. It's hugely rewarding when I see an MRI machine and know that we made a small part of it.
What's your background?
I'm a bit of a geek. I did a degree in electronics, but I found being a desk-based designer really boring. I tried taking a technical sales role and before I knew it I was running that business. I was just 30 years old. Since then, I've specialised in turnarounds. One company was losing £3m when I started, and I got it making £2m and sold it for £20m.
What's the secret to your success?
You need to connect every member in the team to their role in the business. When people understand their contribution, they are much more engaged. I'm also a great believer in kicking people into the pool. By this, I mean that no one ever thinks they are ready for more responsibility. If you're talented and I know you're ready, I'll push you, and pretty soon you'll be swimming faster than me.
What's your ambition for Chemigraphic?
I'm aiming to grow this business to £50m turnover. We're never going to be as big as a Foxconn or a Flex because that's not our business model, but we could certainly become a £500m entity making components all over the world.
Fast facts:
Chris is 55
Chemigraphic was founded 1972
Employs 135 people across two offices in Crawley and Shenzhen
Plans to open two new international manufacturing outposts.
Current revenue of more than £20m
Chris has already demonstrated rapid improvement at Chemigraphic and his background in electronics means he's the perfect fit for growing this kind of specialised business."