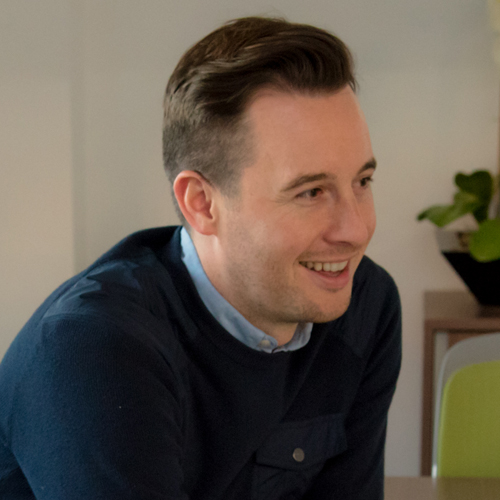 LDC Top 50 2018
Colm McGinley
Founder and CEO
McGinley Group
Recruitment firm McGinley Group places talent into the aviation & aerospace, construction, engineering & property, education and healthcare sectors. Colm McGinley left a career as a chartered surveyor in 2009 to start the business, despite having never worked a day in recruitment.
But his different perspective means he is hanging onto top talent, offering perks such as unlimited holidays, in an industry infamous for staff attrition. He has since built this venture into a profitable, £200m-turnover outfit.
Q&A
Why recruitment?
I had dreams of being a property developer when I was a graduate with Berkeley Group, trying to learn all I could. But the industry hit a difficult time in 2007 so I decided to do something else. I set this business up having never done a day's recruitment in my life. I was obviously naïve but that worked in my favour because I had a different perspective. I saw what clients needed, not what recruiters should offer, and that's made this business better than the competition.
What's your secret?
We've built a better work environment than our competitors, which means we attract the best people and retain them. We do that by offering amazing benefits, like private medical insurance and great commission schemes. We also offer unlimited holidays. You can take as many days as you like if you get the job done. We also run something called the Pinnacle Club, which rewards our top people with two holidays each year – we have just taken 40 people to Monte Carlo.
Any tough times?
Family businesses can be difficult. I started this with my cousin, with my dad and uncle as silent shareholders. I bought out my cousin and uncle in 2016. I had clear ideas about what I wanted to do, constantly investing everything back into the business for the long-term. I wanted to go my own way and it was the right thing to do for the business.
Are you naturally entrepreneurial?
I'm a risk taker. That's something that comes naturally. One of the best pieces of advice I ever had was that if you have the opportunity to do something in life, ignore the people who tell you not to bite off more than you can chew. Just bite and keep chewing! So that's my philosophy.
Fast facts:
Colm is 36
Colm started the business with his cousin in 2009
The business employs 150 people
Sales hit £200m in 2018
McGinley Group is growing 60pc a year
Colm is an unstoppable force. He launched a business in a totally unknown sector yet has turned it into a major success in just eight years."
Jonathan Caswell, LDC