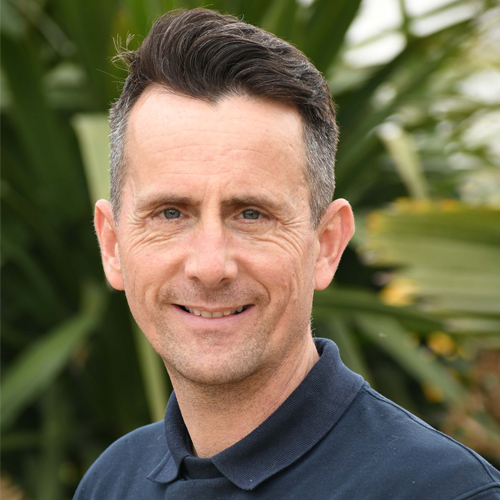 LDC Top 50 2018
John Minion
Co-Founder and CEO
Yorkshire Wildlife Park
"We had this crazy idea to open a zoo". In 2008, John Minion and business partner Cheryl Williams spotted the opportunity to buy a riding school and turn it into a wildlife park.
Both had worked in the industry – John looked after the elephants at Woburn Safari Park – but neither had any experience of running a business. Nevertheless, they launched Yorkshire Wildlife Park and, within four years, had smashed all their growth targets.
Q&A
How's business?
When we bought the riding school, we knew that it was in a good area for a wildlife park but we had no idea how successful we would be. We aimed to reach 400,000 visitors and then hit that target within four years. We now get 750,000 visitors and we're limited to that because of our planning permission so we're buying more land.
How have you built such a successful venture?
We have always been ambitious. During our first year in business, I got a call from a friend telling me about a zoo in Romania. We decided to rescue 13 lions from there, and spent six months negotiating the rescue, and the News of the World covered the story, helping us to raise £150,000 in donations for lion enclosure and transport. It really helped put us on people's radar and we've kept up those conservation efforts ever since.
What drives you?
I love our animals. They are amazing and it is a pleasure to step out of my office and see them every day. I get such a buzz out of growing this business and creating a modern, successful wildlife park that is inspiring best practice across the industry. For example, we are home to England's only polar bear, and now the European guidelines are based on what we've built here. Our reputation also means we attract the best talent out there. A recent opening attracted 300 applications.
What does the future hold?
We have bought some land, which will allow us to double footfall to 1.5m visitors. We're creating a £56m development with a 150-bedroom hotel, and a one-of-a-kind restaurant: you'll feel like you're part of a movie. We're also weather-proofing the business by creating a conference facility that will attract customers all year round. If I can turn this into a multi-million-pound organisation within 10 years, I'll be a happy man.
Fast facts:
John is 42
Yorkshire Wildlife Park was founded in 2008
Employs 300 people
The business now welcomes 750,000 visitors a year
John has bought a further 150 acres which will allow visitor numbers to hit 1.5m
John has huge ambitions to turn the park into a major year-round attraction in Yorkshire and is investing in that growth right now. It's an incredibly exciting proposition!"