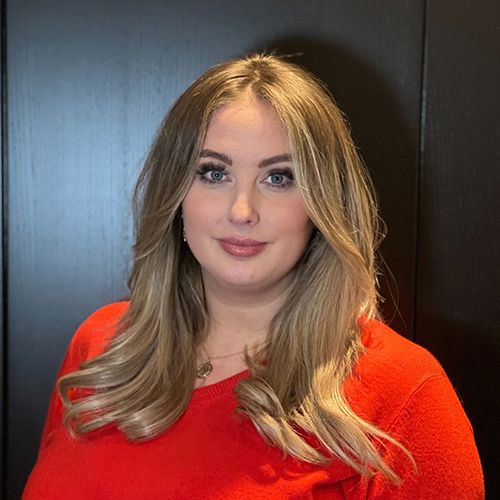 LDC Top 50 2023
Caroline Pomford
Managing Director
PalTank
Caroline Pomford began working at PalTank as a teenager and took over the family business in 2019, during a difficult trading period when it had a negative balance sheet. Under her stewardship, PalTank, which transports bourbon, gin, whisky and wine around the world in ISO tanks, broke even the following year and now boasts profits of £8.5 million.
"I couldn't watch the business my father had built over two decades just disintegrate," she says. Caroline safeguarded 32 jobs during this process and the Covid-19 pandemic. She now plans to expand the business into the cased and palletised sector of the drinks industry, along with brokerage and customs.
My ambitions are to remain family-owned and run. We don't want to be the biggest, we just want to be the best."
Q&A
What was your hardest time in business?
Taking over the business was really hard; I wasn't asking just any old board member to step down; it was my dad. But, I knew we had a great team who also believed in what PalTank stood for and how important we are to the market. It was time for a big change and uncomfortable conversations had to be had with board members, staff and suppliers, too. Being that transparent to those involved is something we hadn't ever done before so it was a huge leap of faith, and thankfully all involved supported us. We managed this transition as best we could and now my dad is really enjoying his retirement and is very proud of all I have achieved.
What's the best advice you have ever been given?
My dad has been a huge influence on me throughout my life. When I was a teenager, and complaining about something or other, he would always say: "Just get up, put your face on and go." Even today, when times are tough, that's what I tell myself and it's been great advice.
What makes PalTank sustainable?
Our customers' environmental concerns are very important to us, so we reduce our carbon footprint by using multimodal transport as standard with a focus on rail and barge over road. We chose ocean carriers that offer the most IMO-compliant and cleanest solutions. We plan our fleet equipment moves to improve fleet utilisation, aiming to eliminate empty tank journeys unless absolutely necessary.