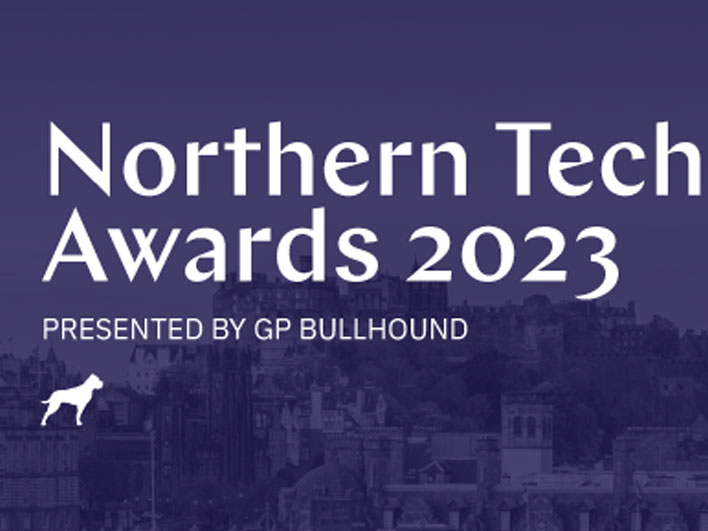 News
Six LDC-backed businesses named in Northern Tech Awards Top 100
12 Apr 2023
A record six LDC-backed businesses have been recognised by GP Bullhound in its annual league table of the fastest growing technology businesses in the North of England and Scotland.
Horsefly, Talos360, WCCTV, CTI Group, iamproperty and Evolution Funding have all been included in the advisory and investment firm's Northern Tech Awards Top 100 for 2023.
At the awards ceremony in Edinburgh on the 20 April, the Top 100 businesses will be ranked according to revenue growth over the last three years and ten companies will take home special Judge's Awards.
The six LDC-backed technology companies included in this year's list builds on last year's successes, when four of the firm's portfolio companies were named, and underlines the innovation and ambition of the management teams LDC partners with.
Merseyside-headquartered AI-based talent analytics platform Horsefly helps international organisations such as Coca Cola, Indeed and Jaguar with HR-decision making. LDC backed the firm's management team last month to support the business' ambitions to expand in the UK and internationally.
Talos360, which is headquartered in Warrington, provides human capital management (HCM) solutions and is one of the UK's fastest growing HR providers. LDC backed the management team in October 2022 to support their organic growth strategy and explore complementary acquisitions.
Rochdale-headquartered leading supplier of redeployable surveillance solutions WCCTV  is the UK's leading Equipment as a Service provider of wireless surveillance products. The firm has grown revenues by more than 50% in the last three years to £14.1million in FY20 with LDC's support.
Manchester-based digital transformation business CTI Group has completed five acquisitions over the last five years, with revenues growing to £18m in the last 12 months. LDC is helping the business to boost its presence in the UK and overseas and expand through acquisition.
Newcastle-headquartered residential auction service iamproperty has achieved an average annual revenue growth rate of 23% since LDC backed the management team in 2019. The company is currently on course to double its headcount from 2019 by the end of this year.
B2B technology-led car finance broker Evolution Funding, based in Chesterfield, is expanding in its market-leading technology with LDC's support. Since the firm backed the management team in 2019, the business has grown its senior team and invested heavily in its digital capabilities.
We would like to congratulate all the businesses that have been shortlisted for this year's GP Bullhound's Northern Tech Awards. You can find more information on them here.
LDC is actively looking to support more management teams in the technology sector to grow their businesses as part of our commitment to invest in at least 100 new medium sized businesses over the next five years.