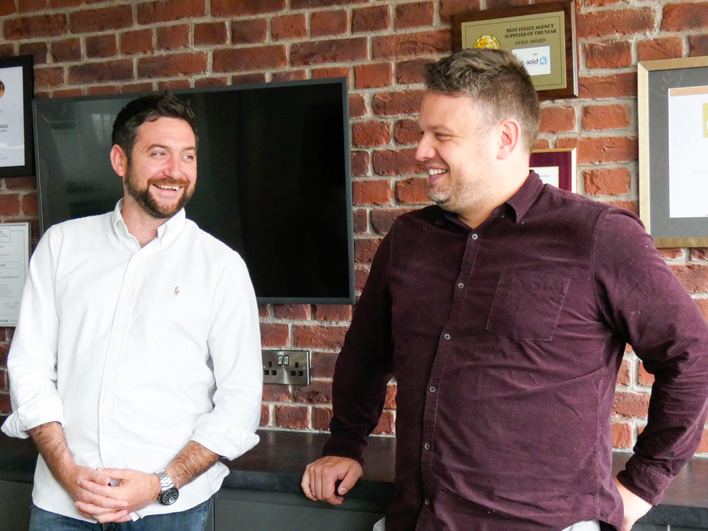 NEWS
LDC exits iamproperty following transformational growth
24 Oct 2023
What really attracted us to LDC was the breadth of sectors they invest into and the relationship we had built with Gareth Marshall. We thank LDC for their guidance, which has supported the business through a very exciting period of growth and development. We're now looking forward to building on this with Perwyn, as we bring our ecosystem vision to life."
Gareth Marshall added: "Ben and Jamie are an entrepreneurial force to be reckoned with. Over the last four years, they've shown exactly what can be achieved when you invest in talent and technology. The growth of the business is something the entire team should be proud of, and it's been brilliant to support them along the way. I have a feeling this is still only the beginning for iamproperty and I wish them every success for the future."
LDC has a successful track record in the technology sector, having invested over £650m into more than 35 fast growing technology businesses since 2012. In the last five years, LDC has invested in 21 technology businesses and exited 14 which, on average, increased their enterprise value by 331%, during their partnership with LDC.
Debt was provided by Barclays and NatWest.
iamproperty and LDC were advised by Clearwater International (M&A), Muckle LLP (Legal), KPMG (FDD), OC&C (CDD), Azets (Tax) and Deloitte (Management Tax Advice). With a special thanks to Jon Cooke (iamproperty Non-Executive Director) and Mark Godard (iamproperty Chair).
Perwyn was advised by Clearwater International (Debt), Investec (Corporate Finance), LEK (CDD), Gowlings (Legal), Deloitte (Tax), BDO (FDD), GK (Regulatory), Partners& (Insurance) and Crosslake (Tech).