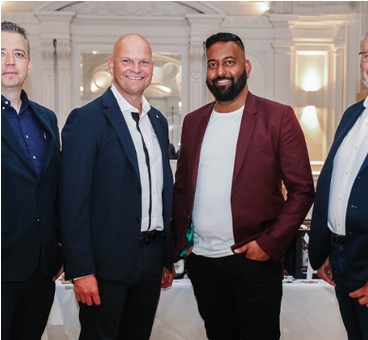 News
FSP secures investment to support continued expansion
28 Feb 2023

This marks the start of another exciting chapter in our development. LDC has supported our journey over the past two years, helping us to successfully scale while maintaining our world class culture. Now, with CBPE's backing, we're able to accelerate our plan to deepen and broaden our capabilities for customers, starting with the acquisition of Savanti."
Simon Grosse, CEO of FSP, said: "We've long-admired what Richard and the team are building at Savanti and we see strong synergy to extend our combined services to new and existing customers. Both organisations have a commitment to delivering excellence and innovation, underpinned with our people-first approach."
Richard Brinson, CEO of Savanti, said: "We spent a great deal of time and consideration looking for the right partner to accelerate Savanti's growth, and FSP stood head and shoulders above the rest in terms of culture fit, synergies and scale of opportunity. The acquisition will enable us to offer a greater breadth and depth of cyber services, improve our time to market and further develop our international presence. This is a hugely exciting time for all our colleagues and a great outcome for our clients."
Jolyon Latimer, Partner at CBPE Capital said: "We are delighted to be backing Simon and his team in the acquisition of Savanti and delivering the next stage of the FSP journey. Both FSP and Savanti benefit from a people-centric culture and pride themselves on delivering exceptional levels of customer service. The combined group is well placed to continue to scale and enhance its service offering."
LDC's investment in FSP was led by Investment Director Chris Morris and Partner & Head of South, Lawrence Dean.
Lawrence Dean said: "Over the past two years, Simon and the team have built a world-class consultancy platform with deep expertise in digital transformation. With an expanded investor base, the team is now ideally placed to scale further and faster as demand for their services increases. Bringing a leading player in cyber security consultancy like Savanti into the group is just the start and we're excited to continue supporting the business during this next phase."
CBPE was advised by PwC (CF and Tax), Addleshaw Goddard (Legal); KPMG (Financial), Armstrong (Commercial) and Gallaghers (Insurance).
LDC was advised by Alantra (CF) and Gateley (Legal); PwC (Financial) and Altman Solon (Commercial).
BDO also completed Financial Due Diligence on Savanti.