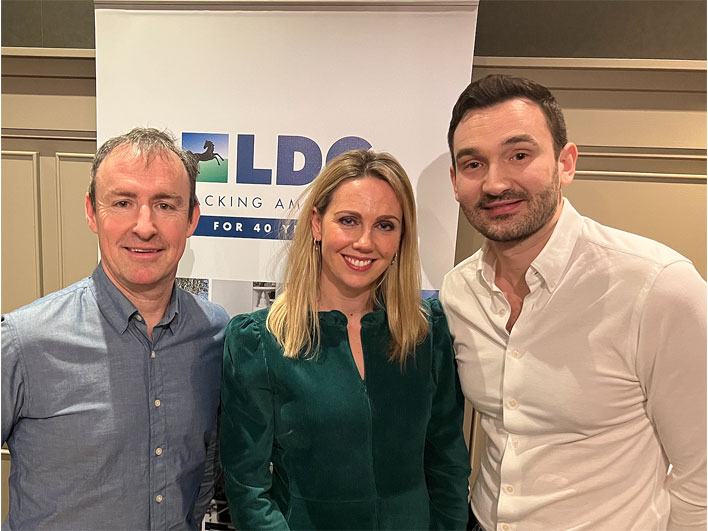 OPINION
Founders Forum launched to help tech entrepreneurs
21 Mar 2023
LDC is an active supporter of business communities in the North East and in the last two years alone, we've backed an additional five management teams, investing more than £110m of equity across the region and Scotland."
Aaron Lawson-Clark, LDC's Investment Director for the North East and Scotland, said: "The first Founders Forum dinner was what we hope will be the start of a closer relationship with the region's brilliant tech sector."
"As part of our pledge to invest in at least 100 businesses nationally in the next five years, we are actively looking to support more management teams across the North East with a clear track record for growth – and it was great to meet so many successful and inspiring tech leaders in Café 21."
Charlie added: "Investors now see our regional tech sector as more than a safe bet, but as a sector with genuine potential for growth. This means investment and capital for start-ups is far easier to source – be it for a start-up or to scale-up.
"Founders Forum can help with this – we want to further develop the tech eco-system through internal and external support. We think we can help with navigating the growth journey and advising on areas such as funding, professional services, mentoring and philanthropy."
Companies represented at the first Founders' Forum included: SaleCycle, Tharsus, Samuel Knight, Singletrack and Aspire.
Dynamo North East is made up of tech organisations, large corporate employers in the region, consultants, technology hubs, education providers, local government and suppliers to the industry. Dynamo relies on the support of the region's tech organisations to help achieve regional growth in the sector, promote the region externally, develop skills and education, and support regional research and development.